Snow!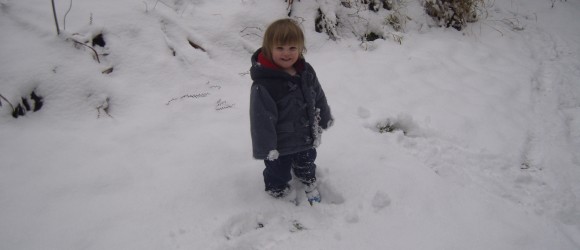 2/2/09
Like a few million other people, I didn't make it to work today. At the start of my journey, the snow didn't seem that bad. Headed up the M23 to get onto the M25. Couldn't get onto the M25. Believe there had been a number of jack-knifed lorries which had closed the road completely.
Decided to try using smaller roads. At first this was fine but gradually the tarmac was disappearing under snow and eventually it was getting hard to see where the road actually was. But I still thought I would make it to the job.
Then came to a queue of cars. There was quite a steep hill up ahead, and people were trying, and failing to make it up. It was now about 10:30am and I had been travelling for over 2 hours and had failed to get 20 miles from home. So I turned around and headed home. I ended up playing in the snow with my son, Arran. As you can see he thought it was great fun!