Hollys Of Bath
---
The Hollys of Bath bathroom tap range is crafted in the factory in Frome, Somerset. So very definitely made in the UK! Traditional materials such as brass, porcelain and ceramic ware have been specified wherever possible through-out the Victorian range to create designs which are a close reproduction of the Victorian styling of over 100 years ago.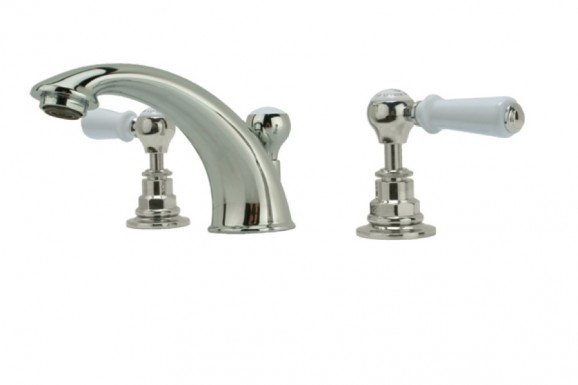 All of the water fittings and accessories compliment each other perfectly, allowing you to completely furnish your bathroom with matching fittings of the highest quality.
All Hollys water fittings feature modern low maintenance 1/4 turn ceramic valves ensuring a precise flow control and smooth operation. The thermostatic bath and shower fittings incorporate a temperature safety button designed to override at 38°C and include large waterways to maximise the performance of both high and low pressure water systems. The 3/4" exposed thermostat includes service valves for easy maintenance. Have a look at our Thermostatic Shower Mixer. 
Even the finishing, whether chrome, polished nickel or brushed nickel, is performed on site in the Holly's of Bath factory. Each component is inspected to ensure that it is to the highest standard. The electroplating process is constantly monitored in order to meet the exact specifications and industry standards for the application. As with all decorative finishes, the finishes require a certain amount of maintenance.
Chrome
A clear mirror finish. The hardest wearing finish requiring the least amount of maintenance.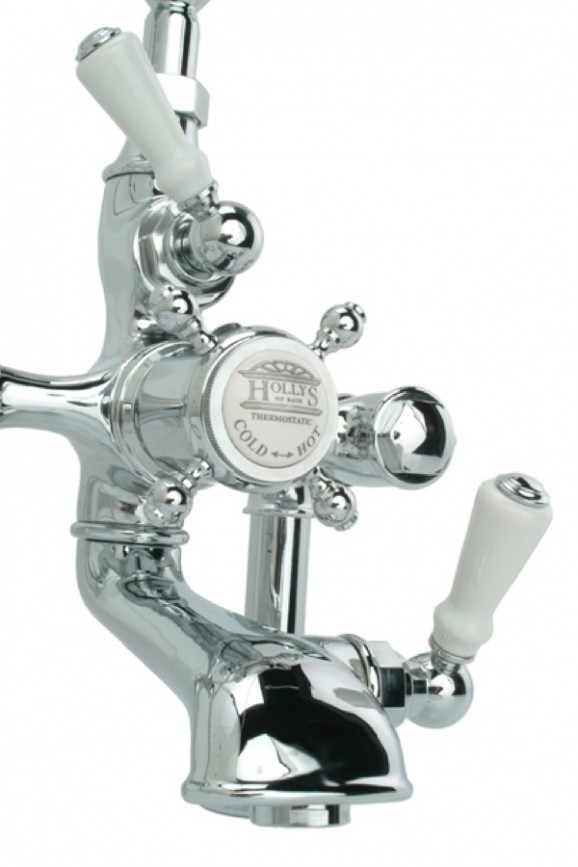 Polished Nickel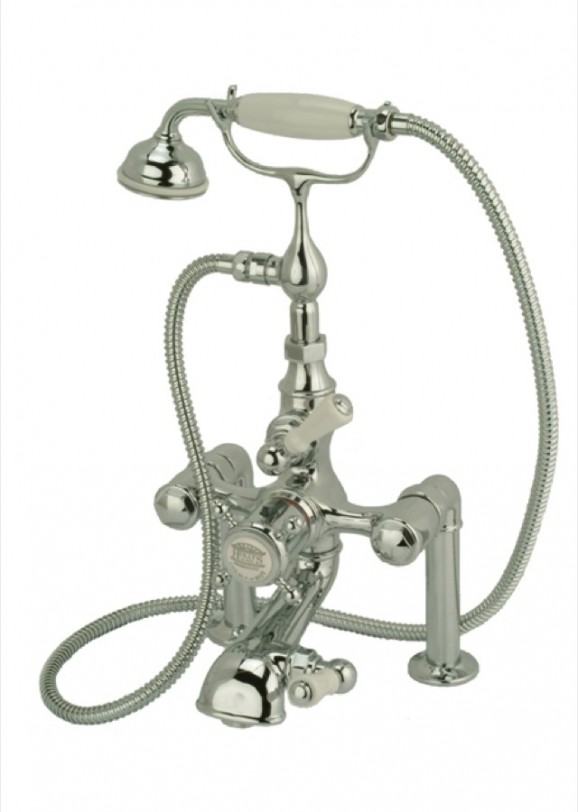 A 'warmer' finish than chrome which will benefit with regular care to maintain its original appearance.
Brushed Nickel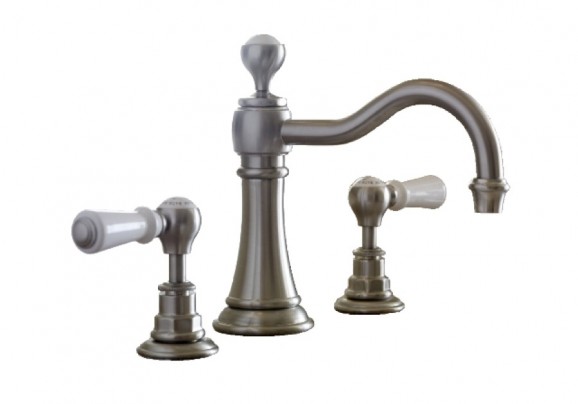 A 'distressed' finish which will benefit with regular care to maintain its original appearance.
Lime scale build-up is sometimes inevitable due to the environment that these products are subjected to. To minimise lime scale build-up and maintain the appearance and performance of the product they should be cared for as follows:
• All external surfaces should be rinsed clean and wiped dry after use. Clean regularly with a well diluted, non abrasive cleaner. After cleaning, rinse well and dry with a soft dry cloth.
• Internal lime scale should be treated with a proprietary lime scale remover. Always test a small area before use as some removers are more aggressive than others. Not applicable to the easy clean shower rose.
• Ensure that chemical cleaners do not come into contact with any rubber seal incorporated in the products, as they could prematurely age the material resulting in leaks.
• Please consult the care and maintenance instructions prior to and after all Hollys of Bath products have been fitted.
Hollys of Bath products carry a Five Year Limited Warranty. Details of this warranty are available on request.