SALVO FAIR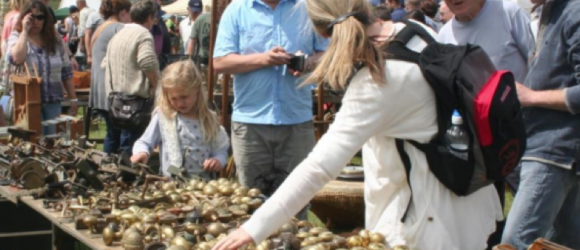 We were sorry to hear that this year there is no SALVO FAIR. After a run of 13 years straight helping reclamation and restoration company's show their wares the company has decided to take a year off. Well they do deserve the well earned rest. We shall miss the experience never-the-less.
The FAIR is fantastic for anyone who loves good quality antique and reclaimed items. Rummaging through miscellaneous treasures, especially in the rain , is just a lot of fun. Sometimes you even see Celebrities doing exactly the same. Last year we saw Will Young. You can pick out some amazing bargains. You can find anything from original Victorian bathroom tiles to stained glass. Actually if you can think of it SALVO normally will have it on display at their fair. The fair is a great day out.
All is not lost. There is an great website yOu can check out called SALVO WEB You can find what you want from roof tiles to chandeliers. We have even advertised a few of our reclaimed and resurfaced baths on the site. So if you want to sell these guys are there to help and if you are looking to buy quality reclaimed items or resurfaced baths try SALVO WEB.