Repairing A Cracked Sink!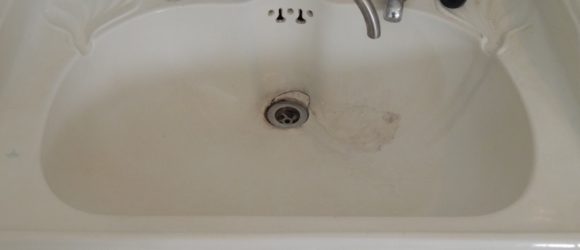 Edwardian Sink.
Cracked Sink Repair.
The cracked sink repair outlined below was done for an Edwardian Museum in Brighton. The Museum is actually a large house which was left to the local council by a prominent local family. The house shows what the homes of the rich were like over 100 years ago.
In one of the bathrooms there was an original sink what had a large, curved crack and a couple of hairline cracks around the waste. The sink itself had a fair bit of staining and wear which is not unusual for something this old.
This is the sink below. It has some nice features like graceful soap dishes and an unusual overflow.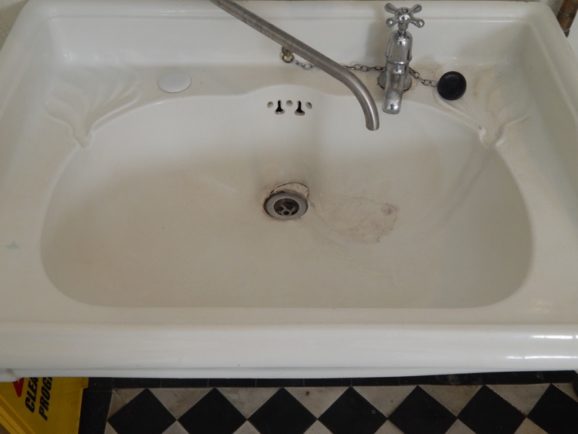 The picture below shows the cracks around the waste clearer. If you look closely you will be able to make out 2 hairline cracks coming up from the waste to the left hand side of the main crack.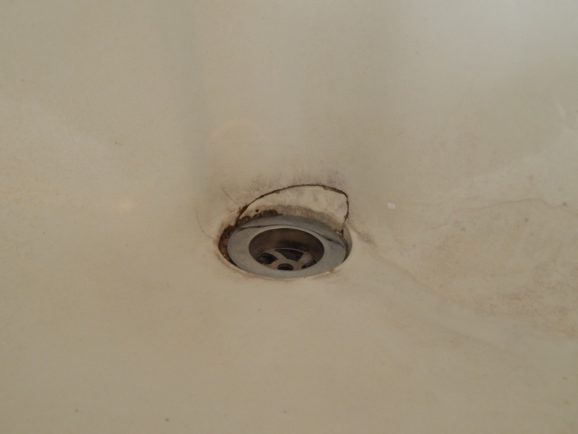 There was also a lot of discolouration and crazing in the area.
The brief for this job was to repair the cracks but to retain as much of the staining and discoloration as possible as this was, after-all, a museum and if the sink was made to look too pristine and perfect, it would no longer look like a genuine antique.
The first step was to open up all the cracks as much as needed to allow us to inject a two part glue into the area. This makes the area rigid and prevent the cracks from continuing to grow which is what tends to happen with things made from porcelian, such as this sink. Then the cracks were made good with fillers.
Finally a colour was made up. On a sink like this it can be tricky as the staining and wear mean that the surface is actually a hodgepodge of different shades of white. We had to choose an area of the sink to match the colour we made to. A colour was made up which matched the colour of the sink 2-3 inches above the cracks.
The made up colour was applied, covering the cracks. You can see the result below: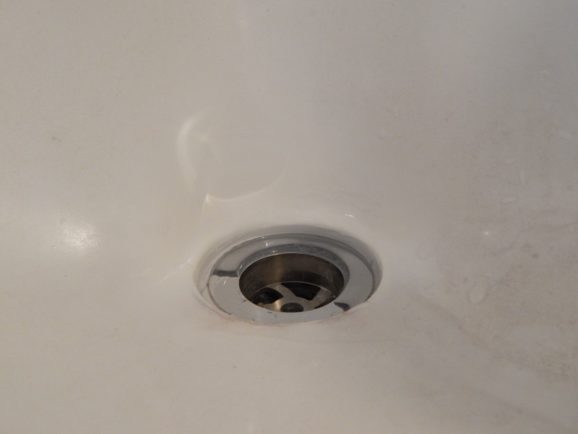 The cracks have gone. Unfortunately this meant we lost the strong discolouration that was just above the waste. But the colour we made up blends well so this look very natural. Also, the colour application was kept as local as possible which meant a lot of the other marks and dis-colouration around the waste were retained.
The final picture shows most of the sink and the repair: