The Bath Business Site
---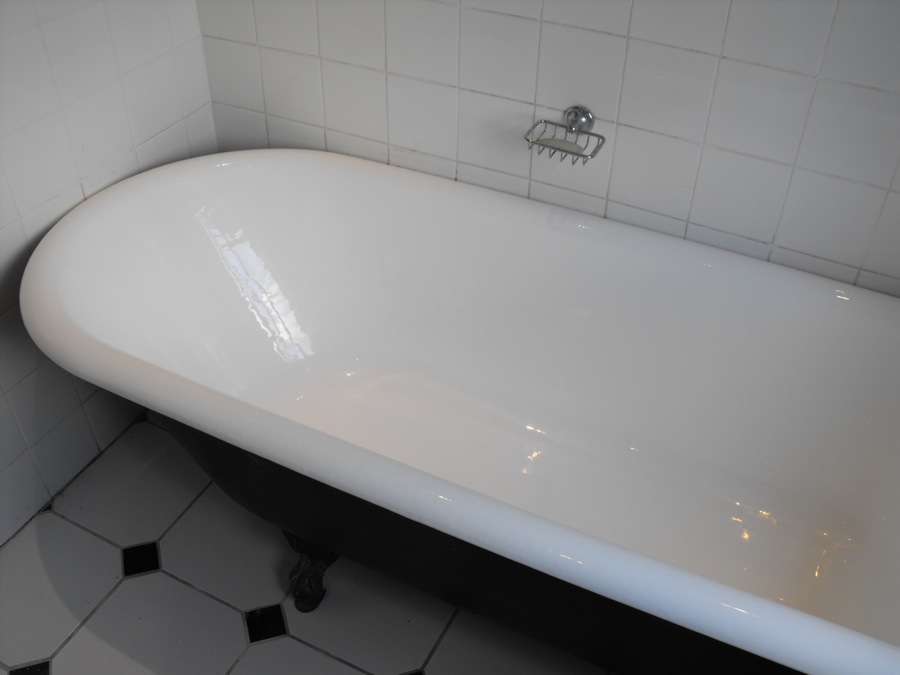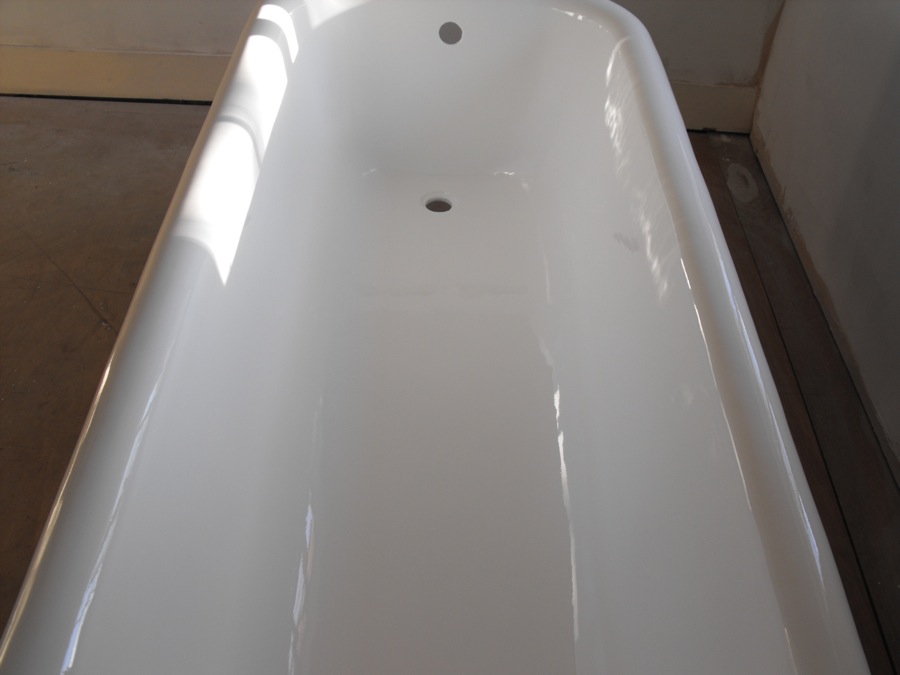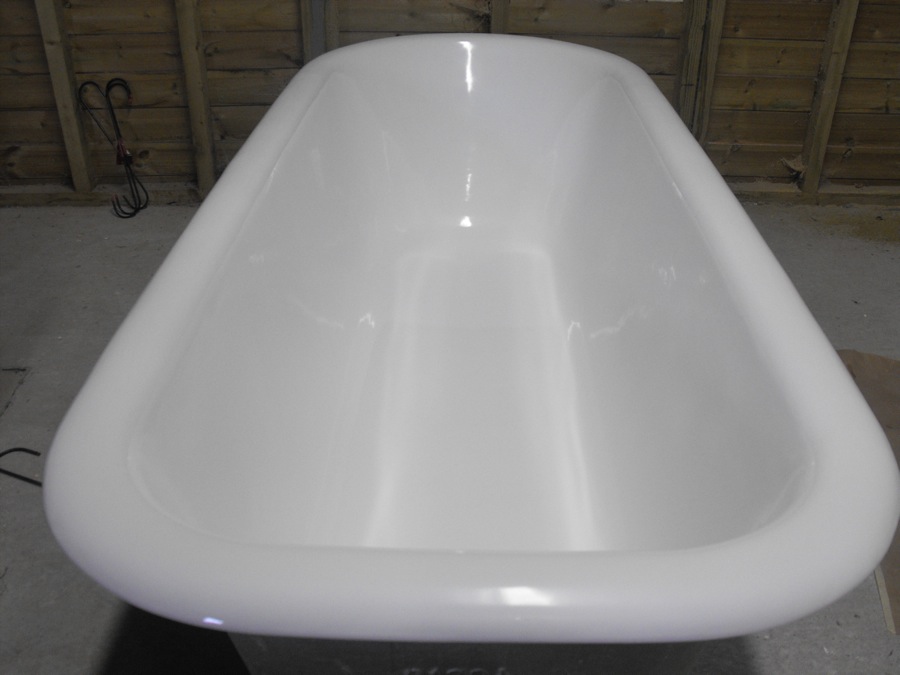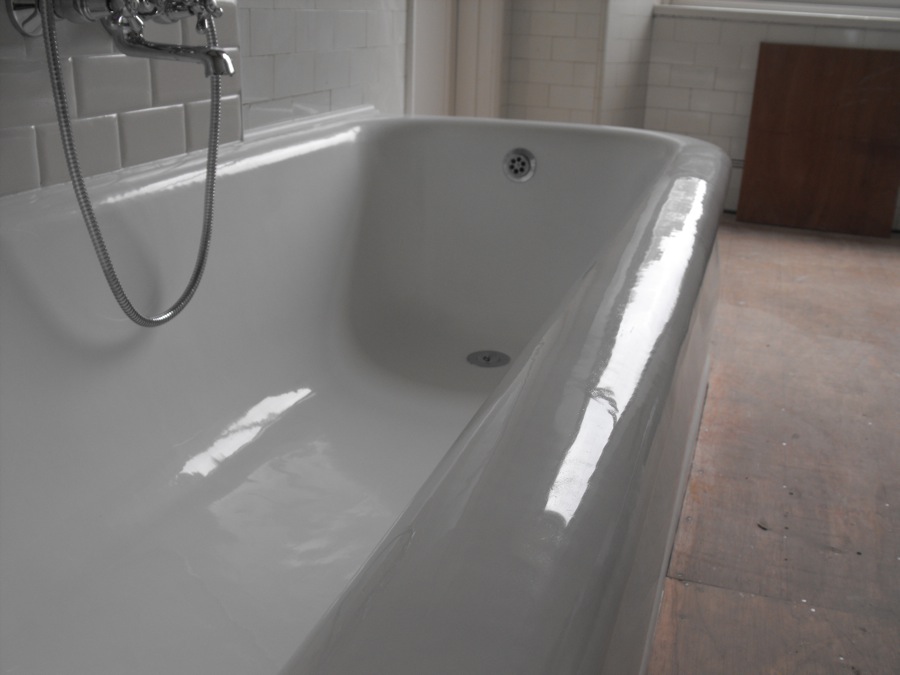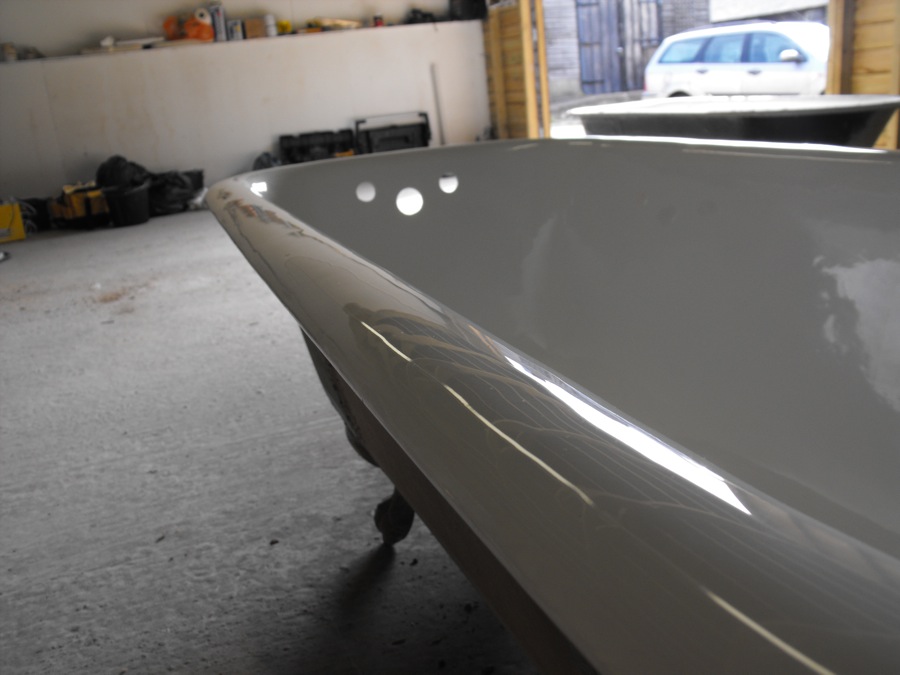 Bath Resurfacing
Professional Enamel Bath Resurfacing or Bath Re-enamelling
We provide professional enamel bath resurfacing and re-enamelling services. As well as resurfacing cast iron and enaml baths, this service includes resurfacing and repairing acrylic baths, pressed steel baths, wash hand basins, shower trays and even resurfacing w/c's to any colour. Any repairs such as chips, cracks or worn areas are handled fully as part of the resurfacing service.
You can find information on each of these services on our site:
Antique baths and sinks look great when they are resurfaced. The original quality and look of an antique cast iron bath is completely restored when we resurface it. Bath resurfacing can make your old bathroom suite look like it has been completely restored and refurbished and new again! We have even had clients say the bath looks better than new once they have used our bath resurfacing services!
Cracked Antique Wash-Hand Basin Repair & Resurfacing
Cracked antique wash-hand basins can be repaired and resurfaced in our workshop. We can even resurface basins and lavatories whilst still retaining the logo's or original makers stamp. Our innovative work restoring antiques makes us leaders in the UK as far as bath resurfacing and repairs are concerned.
As well as re-enameling or resurfacing baths and bathroom suites the service includes re-enameling sinks and toilets.
The Process
Bath re-enameling and resurfacing are terms used to describe the same process with regards to restoring baths in situ. Bath re-enameling is especially successful on Antique cast iron baths.
For roll top baths, Art Deco baths or freestanding baths often the exterior needs to be resurfaced or the feet may be in need of restoration or both. We are experts at this so do ask if you require resurfacing or restoration work on the outside of your free standing roll top or Art Deco bath.
High quality bath repair no longer needs to cost the earth, as we pride ourselves on offering premium services at non premium prices. Our highly trained professionals have years of experience in pressed steel, cast iron enamel, acrylic, plastic and fiber glass bath repair. We even repair broken or cracked spa baths or water baths. Cracks or holes in you porcelain sink? No problem for our "crack" team. Give us a call today or fill out our quick quote form to find out how we can help you.
By opting for bath restoration, you no longer need to begrudgingly dispose of your old, damaged yet potentially beautiful tub, as when you head for us you can be sure that beauty will be fully restored. Staining, limescale and general erosion are just some of the conditions which our experts can successfully overcome through bath restoration. In our throwaway age it is refreshing to know that our bath resurfacing service can help you restore and save some old baths.
Unique & Rare Antique Baths for Sale
If you're looking for a company which can provide you with unique and rare antique baths fully restored you've come to the right place!
You can buy a beautiful cast iron bath by such names as Jacob Delafon, George Jennings, John Bolding, Porcher etc. Because we are perfectionists when it comes to restoring these beautiful antiques you can be confident you luxury bath will be here to stay at least another 100 years! It's been said that if Rolls-Royce or Bentley made baths they would want to make our baths. Have a look at our Luxury Baths for sale.
We effortlessly repair and restore freestanding baths. So if you have a luxury bath in need of some TLC we are your one-stop shop. Many factors can contribute to the condition of a freestanding baths completely deteriorating. We are here to get them back to their beautiful best. We can restore the inside and the outside of your bath. We restore antique taps as well as ball and claw feet. Your bath looks spectacular once we have finished with it!
Our Varied Collection
Do not forget that The Bath Business also sells Victorian & Edwardian cast iron baths as well as Art Deco baths. We also have some quality reproduction basins as well as original antique basins and bath accessories. If you require matching tap brassware in either Victorian, Edwardian or the Art Deco style then we have a quality supply of both original refurbished antiques as well as quality taps from high end brands such as Kohler and Perrin & Rowe.
Take a look around!
We have tried to make the website as informative as possible as far as bath resurfacing and re enameling are concerned. We operate in all major cities in the UK including London, Manchester, Birmingham, York, Guildford, Brighton, Glasgow & Edinburgh.
Have a look at some of our other pages. We have pages on bath repair & chip repairs. Also if you are looking at having a shower tray resurfaced or a bathroom sink we have pages dedicated to that as well. If you have a fancy roll top cast iron bath, a simple metal bath, an antique sink or a shower tray we can repair, resurface or re enamel them back to new for you.
Professional enamel bath resurfacing, and bath re-enameling. Resurfacing cast iron and enamel baths, resurfacing acrylic baths, pressed steel baths, wash hand basins and more.