Kohler Cast-iron Basins are available in a range of colours. For example the Murraya is available in Iron Cobalt as well as white whilst the Tableau is available in black, vapour green,vapour blue, vapour orange and vapour pink. Adding vibrancy, life and colour to your bathroom.

Another benefit is that the basins are made from 93% recycled and reclaimed materials. So as well as standing out for their sharp design quality they are eco friendly as well. The Cast Iron enamel surface is stain resistant, non porous and resists cracking and chips. The basins can be wall mounted or surface mounted. There are is a selection of very attractive wastes to choose from to complete the look.
Feel free to talk to one of our sales staff or call in if you have any questions what so ever about choosing the correct basin or matching accessories. ?We are hear to help and are happy to answer any questions you may have.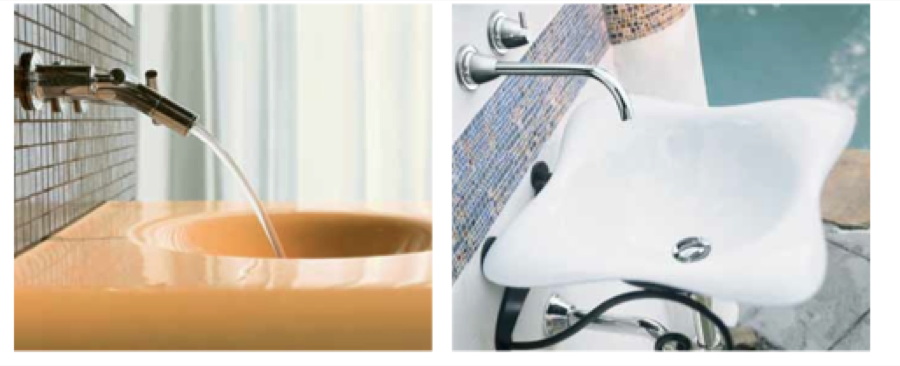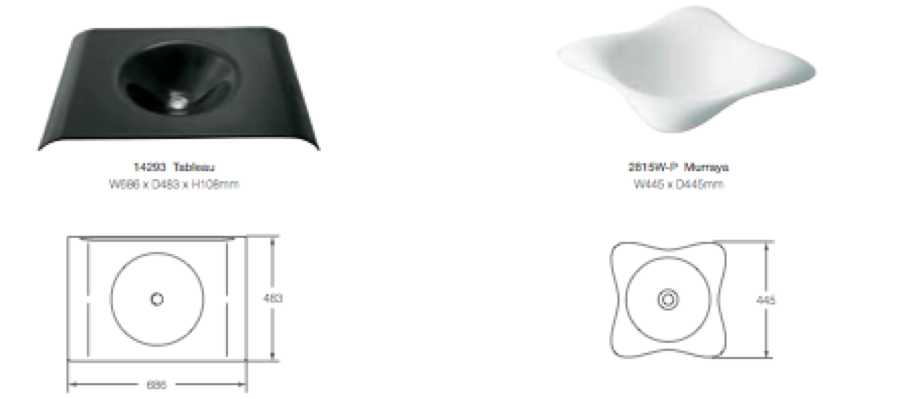 Do you LOVE or HATE these wash basins? Let us know.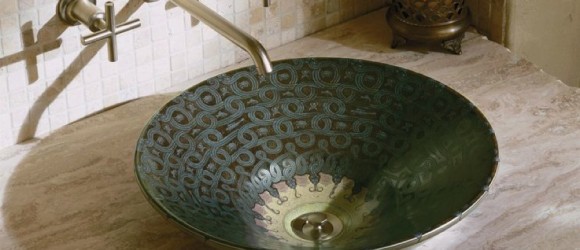 A beautiful and elegant alternative to a traditional wash basin. The variety and quality of finish is exquisite. The range looks fantastic in a traditional bathroom or a more modern setting and provides either an exotic look or a modern cutting edge look that stands out purely due to the quality of design. Just look at the designs on these wash basins! There are incredible fabrics and wallpapers available at the moment that would look incredible paired up with these basins. However the designs of these basins stand alone as centre pieces in their own right. Have a look at the wash basins individually in our shop.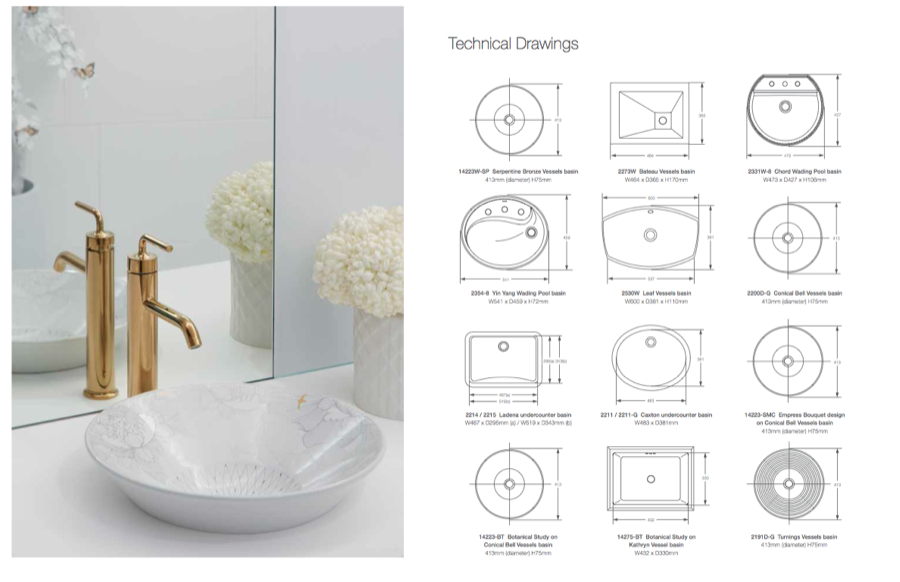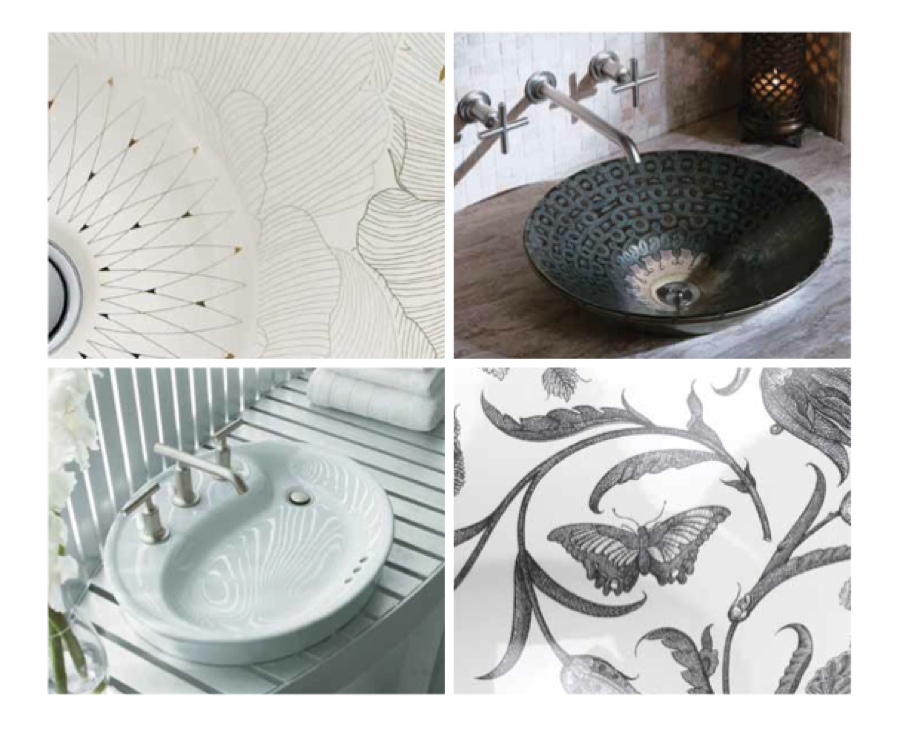 The Serpentine Vessel basin is one of 12 ceramic basins in this range. The  range spans from exotic and fun to cutting edge modern. As you can see there are several very different styles of wash basins to choose from. One of the many benefits is that each basin is finished inside and outside. Which means you have the versatility of mounting the basin on or under a countertop. Which is your favourite?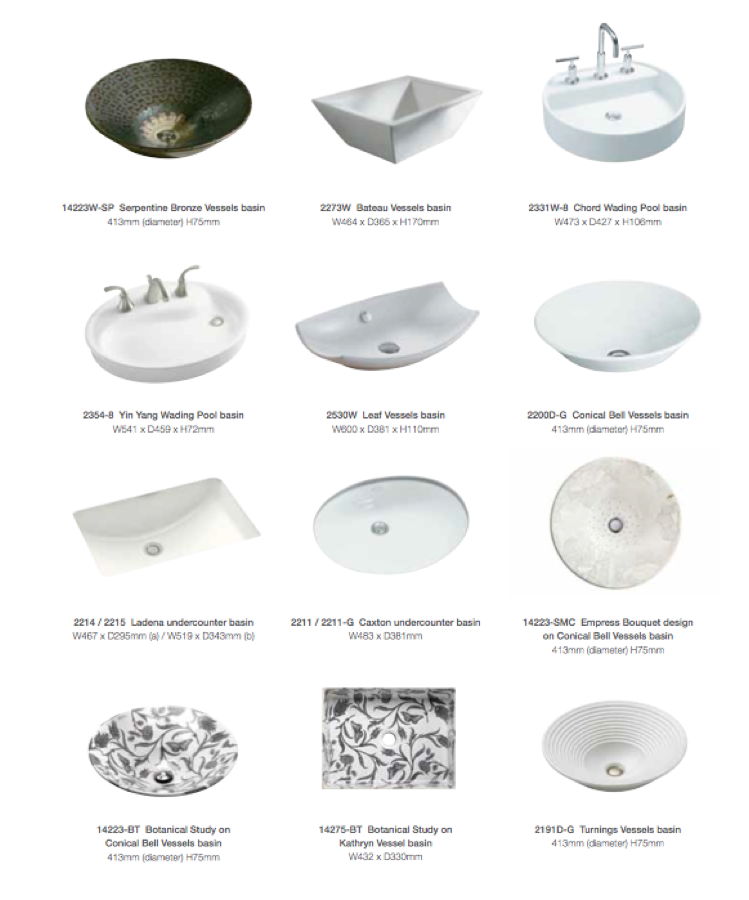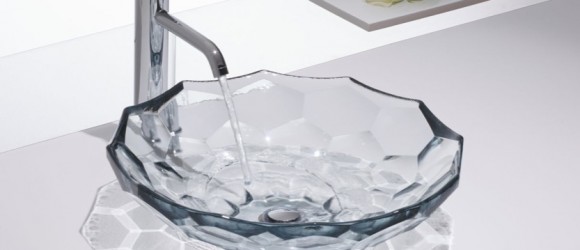 Nature's Chemistry Vessel Basins
Inspired from Ancient Chinese washbasins used when running tap water did not exist. The Vessel basin was a beautiful necessity of the chinese customs and culture. Even a century ago, porcelain vessel basins were a mainstay in every home and are quickly becoming so again.These hand made, elegantly formed glass and bronze Vessel basins can become the centre piece in any bathroom. This is a striking collection of glass and bronze vessel basins from Kohler.
Amongst the many benefits of installing one of these beautiful glass basins is the fact that the glass material provides a strong, durable surface that is also very easy to clean. They are handmade by highly trained craftsmen and can be mounted onto a range of countertops. These basins naturally do not have overflows but there is a large selection of wastes available to complete the look. Contact one of our staff for advice on what products would best suit the basin. Basin taps should be wall-mounted or extra tall  basin taps should be purchased to complete the look. Again any one of our staff would be delighted to help you find just the right accessories.
These Vessel wash basins are contemporary, traditional, fun, elegant, even cutting-edge: You will be able to  find a vessel-style sink to fit virtually any bathroom décor. For any help choosing the right basin to complete your look please contact us. Our staff are friendly and willing to help at all times.