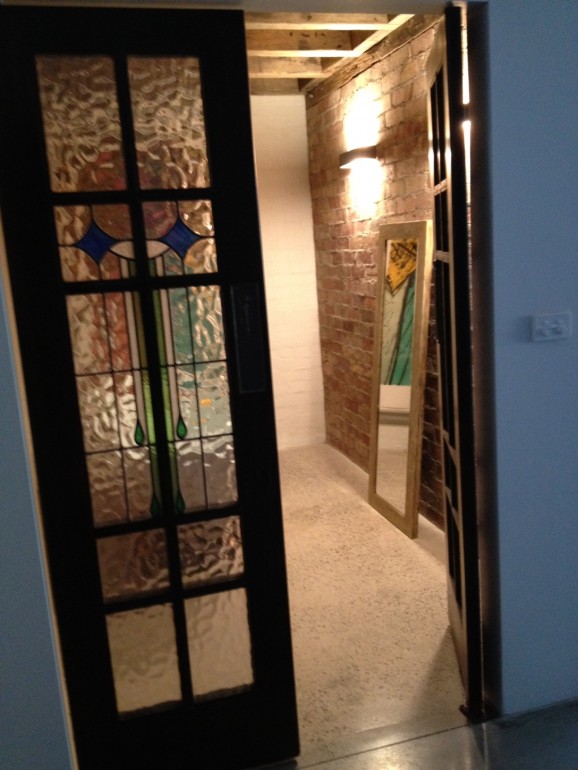 Here is a fantastic double ended Jacob Delafon bath that we couriered to Melbourne, Australia. The feet are really exquisite. Every Delafon bath has the model number cast into it's feet. This particular model is number 38. Here is the bath in it's raw state.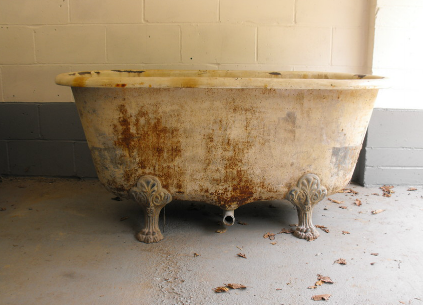 As the bath is French and not typical in height or depth we had bespoke standpipes made in Silver Nickel so that the clients could deck mount a lovely set of antique bath-shower mixer taps. The mixer taps were also in Silver Nickel. All this was packaged up and sent to Melbourne.
The client had the interior re enamelled in a soft blue/white and simply brushed down the outside, whilst the feet were electro copper plated.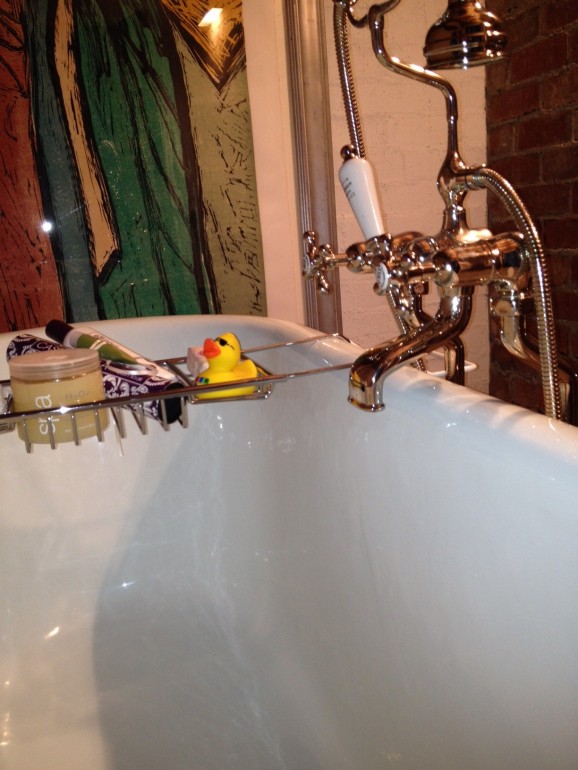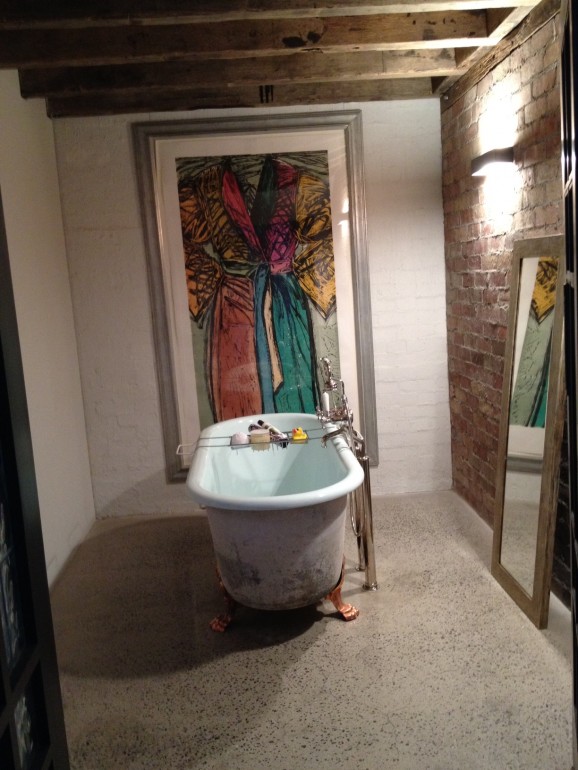 They have done a fantastic job with the whole room. We think it's a beauty! What do you think?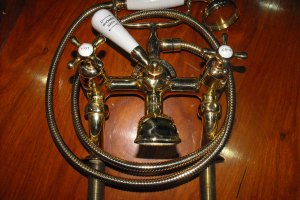 A couple from Norfolk had us resurface their old bath. They were delighted with the results.
They also wanted a badly damaged Bath Shower Mixer Tap restored by us. They just weren't sure it was going to be possible due to the condition of the taps. As you can see they are badly worn and affected by limescale.
The couple was doubtful we could restore the mixer for them but they sent the mixer to our workshop to see what we could do. Once the bath/shower mixer had been opened up it was very clear that it was badly damaged by lime scale deposits and did not work at all. A lot of work was required to bring them up to a point where not only would they look great but also they would be a functioning bath/shower mixer tap. Our tap reconditioning service is second to none and we knew had faith in our specialist technician to sort these taps out in the workshop- despite their condition. As it was a Samuel Heath Mixer Tap it was well worth restoring. It was an exact copy of an even older Aston mixer tap. At around 60 years old and clearly being used in a lime-scale area it definitely was in need of some restoration work.
This Mixer was completely disassembled. Then all the limescale had to be taken of every part, inside and out. Then broken parts had to be repaired . Once restored in the workshop the parts were all polished by machine and then put back together again. Finally the mixer was fully tested for efficiency and given a final polish. It's quite a transformation.
If you have taps, whether globe taps, Art Deco taps, Victorian basin or bath taps. Bath fillers or, as in the above case above, bath/shower mixer taps and you would love to have them refurbished, then let The Bath Business have a look at them for you. Even if you think the taps may not be salvageable it is worth asking us. We've surprised many a client with our restoration work. All we need is some pictures emailed over to thebathbusinessuk@hotmail.co.uk
If the taps are not a viable refurbishment project we will let you know and may even be able to provide a suitable replacement set of taps.  If they are worth restoring however we will let you know and get the refurbishment works completed as soon as possible. We work miracles on an almost daily basis. We'll do our utmost to give you back a lovely set of taps.
If you have lovely old Victorian or Edwardian Bath taps or a fine set of Art Deco bath filler taps or any lovely old taps that require restoring please let us know and we will provide you with a quote and then hopefully get you a set of taps that will continue to work for another 100 years to come.