Beds In Bathrooms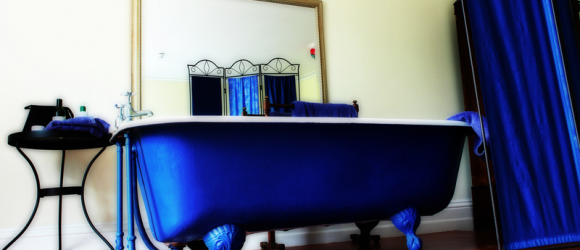 Celebrating the emerging interior design trend of putting baths in bedrooms.
Some traditionalists might venture that to put a bath in one's bedroom is a little outré, but around the world an increasing number of hip and happening homeowners are transforming their home experiences by splashing out on baths for their bedrooms.
Packaging moods and experiences
The idea of placing a bath in your bedroom fits snugly with the emerging philosophy that its psychologically healthy and conducive to a happy life to package different aspects of our home lives in separate spaces. For example: a kitchen is for cooking in, a dining room for family dinners, bedrooms strictly for rest (never work) and utility rooms for, well, household utility.
This is nothing groundbreaking of course, but it's worth considering how baths can fit into this model. Bathing is not only functional like showering, it's also pleasurable and relaxing. By that token, it's a better fit for a bedroom than a bathroom, where showers, sinks, toilets and the like are all purely functional.
Here is a bath we restored fitted in our clients bedroom. You can get your own bath restored by us or buy from our extensive range of original antique French and English baths.
Practical considerations
Much the same as in the process of installing a feature in a bathroom, installing a bath in a bedroom brings a great deal of practical considerations. Obviously, finding the right bed to match your bath is key – see here for some of the many options on the market.
The use of flagstone flooring or other tiling (under-heated, if you're feeling decadent) in the area directly beneath and around the bath is essential – using a mosaic effect featuring colours used elsewhere in the bedroom will foster a sense of continuity between the bathing area and other parts of the room. You'll need to consult with a plumber to ensure the necessary system can be installed, and we also advise making sure that your curtains or blinds are in good working order.
Fitting awkward house layouts
For those with moderately large bedrooms and small bathrooms which only accommodate a shower at best, placing a bath in the bedroom is a means of enjoying the luxury of bathing where it would otherwise prove impossible.