Beautiful Baths – The Bath Business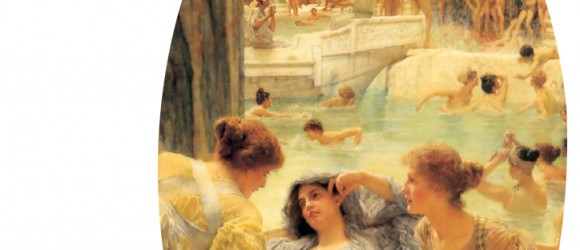 Back in the day, a bath in a home was considered an item of luxury and was only found in hotels and the homes of the rich and famous. But today, a bath tub is an integral part of most homes, so much so that many homes have more than just one. In addition to being highly functional and allowing you to be clean, it also makes for a wonderful place to relax. They come in a variety of types to suite every home.
Built in Baths
These are very popular in most homes and come in various shapes, sizes and materials. They are enclosed onthree sides and open only on the front side. Drop in baths are built into the floor and are at ground level. Another example of a built in bath is a corner bath.
Freestanding Baths
As the name suggests the bath stands freely in the bathroom and works best in a bigger bathroom. The taps are usually mounted onto the side on the bath or on the wall. The most popular types of freestanding baths are Clawfoot and Pedestal.Freestanding baths generally are very versatile. They can be placed in the middle of the room or against a wall. There are also a variety of styles both modern and traditional, although, most people commonly think of a traditional roll top bath when they are thinking of a free standing bath.

Shower Baths
Shower baths are typically found in smaller bathrooms as they combine the two functions while saving the homeowner space. Some large freestanding baths could also have a shower hood attached to the bath. This is called a canopy bath. These baths generally were fitted in quite large properties and could be quite an impressive centre piece to a bathroom. They are rare now but are still found. We have restored a few of them.
Speciality Baths
A spa bath or jet bath will help turn your bathroom into a sanctuary of health and relaxation. Tension and stress is melted away by jets of water massaging your body and in turn reduces muscle and joint aches and pains, therefore relaxing, mind body and soul. In recent years, spa baths have become more affordable, with more manufacturers of the product encouraging healthy competition. Spa baths are available in various shapes, sizes and number of jets, so be careful to check these when comparing prices.
Types of Baths
Bath tubs come in an assortment of materials with unique properties that affect the distinct advantages and disadvantages.
Acrylic: Fibreglass is used as a reinforcement material to the vacuum-formed acrylic sheets. This makes the finished product resistant to cracking. They can still get chipped or even look like dents have been taken out of them. However these can be repaired. Acrylic baths are lightweight and relatively inexpensive.
Cast Iron: These baths are among the most expensive baths on the market. Cast Iron baths are made by pouring molten iron into a mould. They are impervious to most chemicals and are almost impossible to dent or scratch.The enamel however can be chipped and if chipped badly the client can be left with an unsightly spot where the original iron is showing through. This can be repaired by a reputable company
Cultured Marble: are not made from marble at all, they are made by mixing limestone with a polyester resin and then finished with a gel coat. The finished product resembles natural marble in appearance. Cultured marble baths are less expensive than cast iron, but more expensive than acrylic.
Solid Surface: Solid surface materials have been used for years as an alternative to natural stone, such as marble and granite, but only recently has it gained popularity in the manufacturing of baths. The material has excellent thermal properties and will maintain the bath water temperature for longer than most other materials.
The trend is towards squared-off basin design, but for baths the bigger the better, try for a bath size of at least 1 700mm.
If you enjoy a bath for two install the bath taps on the wall next to the bath, in this way two people can share the bath comfortably. As the bath is the largest fitting in the bathroom, choose a bath in a design and style that complements the rest décor in your home.
The Bath Business – Restoring Baths to Beautiful Standards
Services include: bath re-enamelling, bath chip repairs, bathroom suite, enameling, enamelling, bathroom renovation, re-enameling, resurfacing, bath re-surfacing, enamel repairs, chipped enamel, cast iron bath, bathtub refinishing, bath tub resurfacing,