Resurfacing Shower Trays
---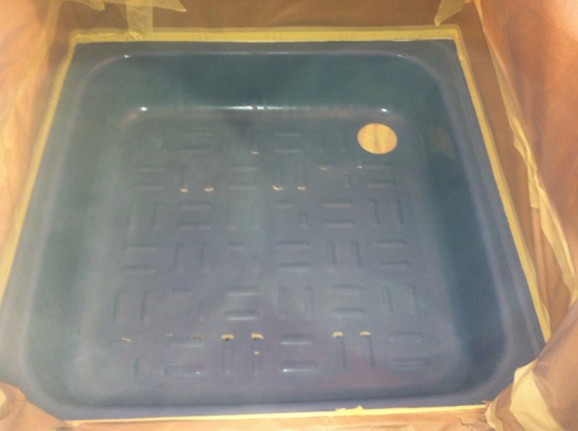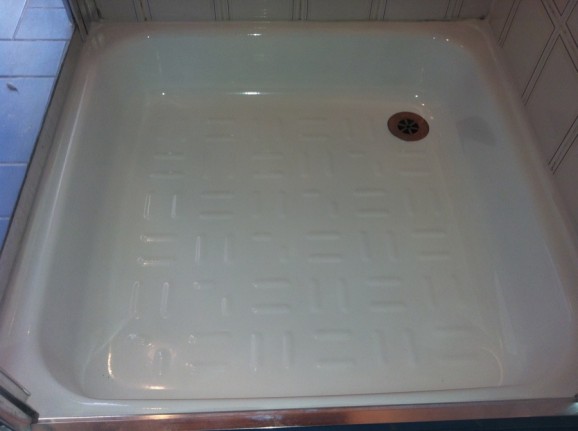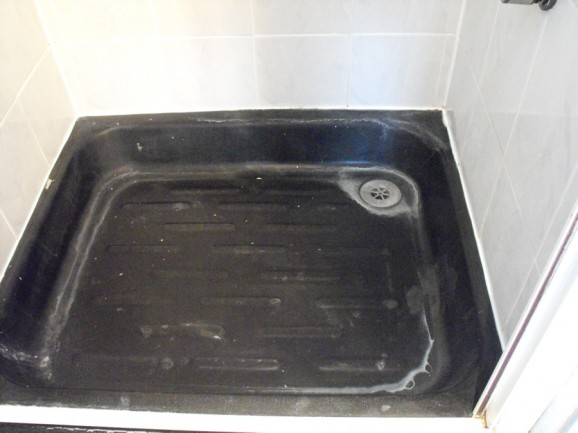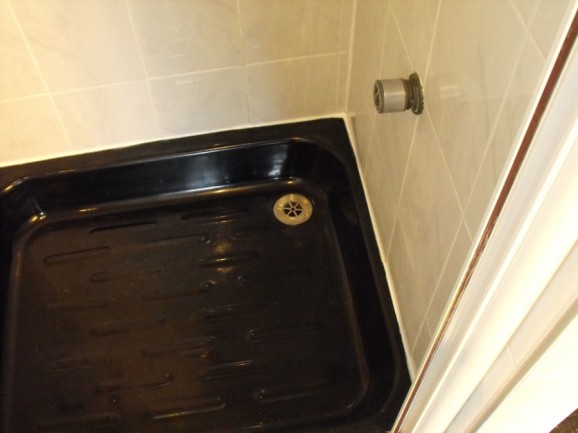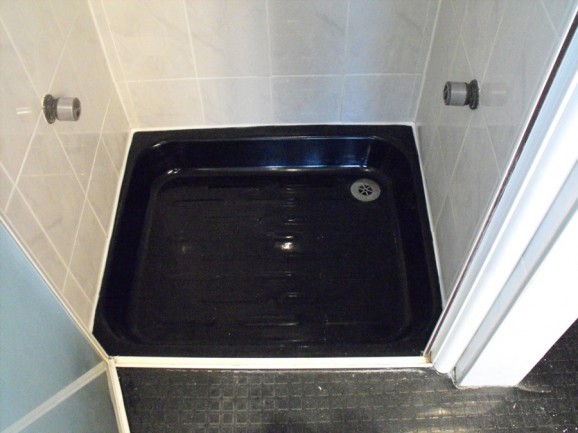 Shower tray, like baths, are made in a variety of materials. Most are plastic or acrylic but you can get stone resin as well as cast iron shower trays. We can repair and restore any of these.
Over time shower trays can loose their glossy finish and dirt can start to build up which is very hard to clean off.  Often there is staining in places which just won't go no matter how hard one scrubs. This is particularly the case where any water tends to puddle and is slow to drain away. At The Bath Business we can restore shower trays to their original finish without removal.
Although shower trays are not usually very expensive, there are instances were the costs involved in removing the old tray and fitting the new one and then making good any tiling can end up being considerably more than the initial cost of the shower tray itself. For example if you have lovely tiles or splash backs or possible even marble tiles then removing the shower tray could cost an awful lot in redecoration costs.
If this is the scenario you are faced with, then restoring the shower tray to its original condition, in-situ, is well worth considering. The Bath Business can do this restoration for you.
Apart from just the cost savings, there is also the fact that the whole job will be done by just one tradesman, so it is simple to organise; just one phone call can be enough to book in a technician to restore your shower tray. He will only be there for one day to complete the job from start to finish and the area he was working in will be usable as soon as he leaves and the shower tray itself usable the next morning.
We can restore the shower tray by resurfacing it just as we would resurface a bath. If there is only localised damage, such as a chip, then we repair the shower tray instead – see chip repair.
Occasionally a shower tray may have a crack which requires repairing. We have to know where the crack is. Also we need to know if we are able to access under the shower tray. We have repaired many shower trays with cracks. Unfortunately it is not always possible. Occasionally the crack is positioned such that it will re appear once the shower tray is used again or we need to get underneath to re-enforce the area but access is not available. If there is any doubt then a picture can be emailed over to us and our head technician will ascertain the likelihood of a feasible repair.
Fill in our quick quote form. One of our specialist technicians will review your request and we will get back to you as soon as possible with a quote.