Resurfacing a Bathroom Suite
---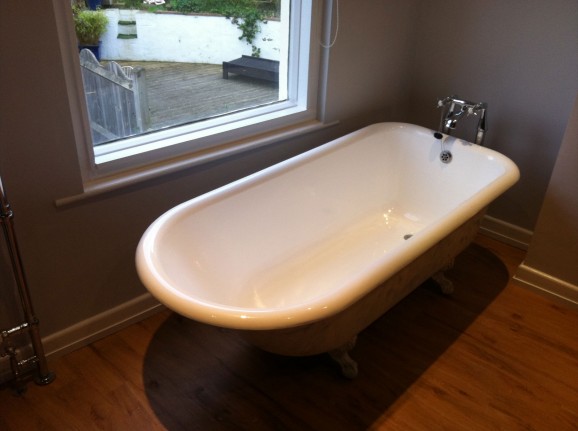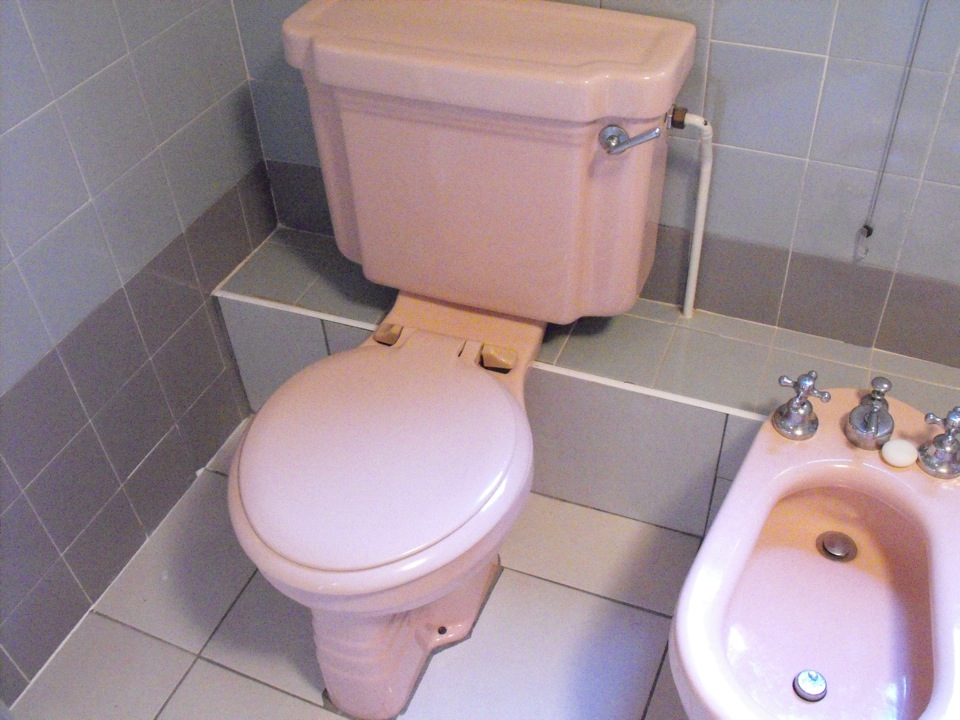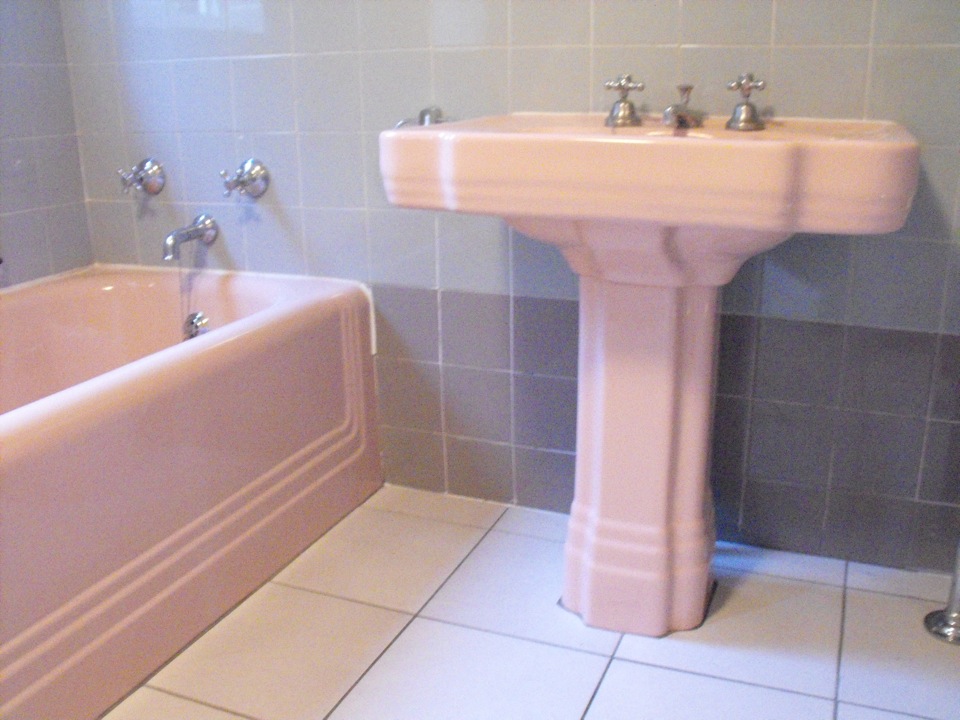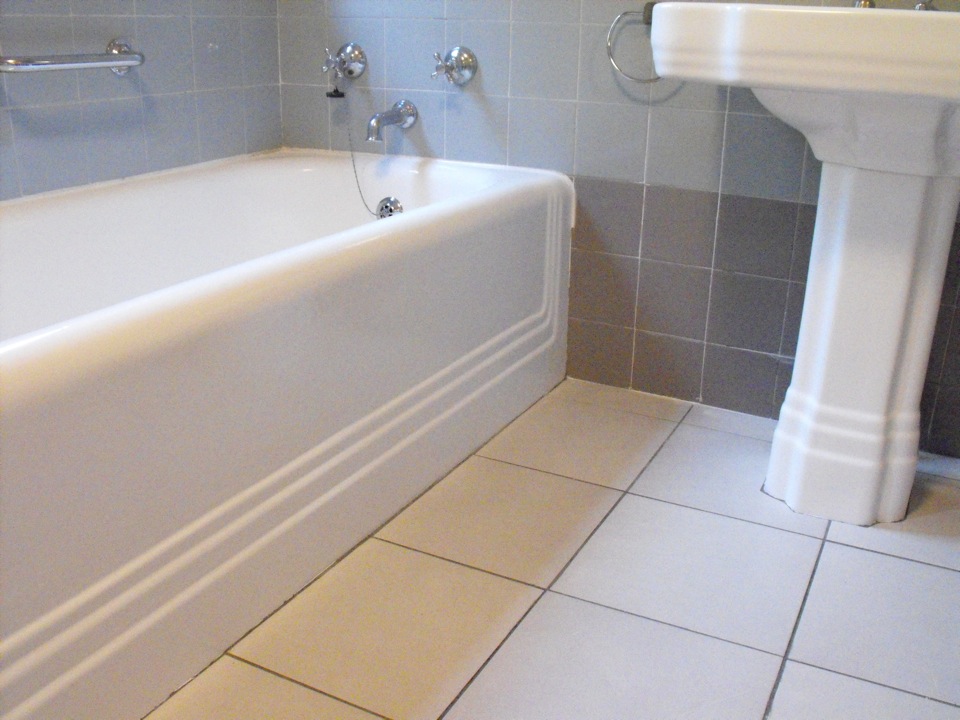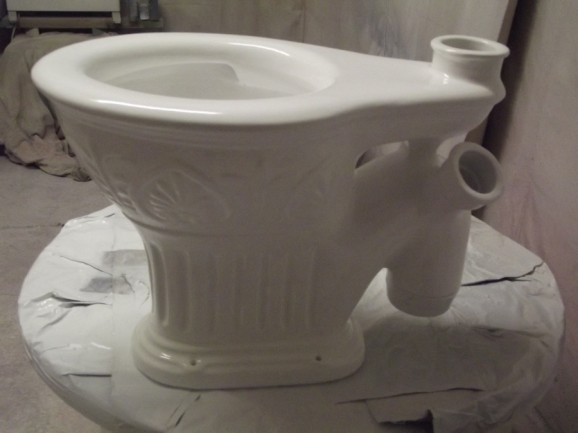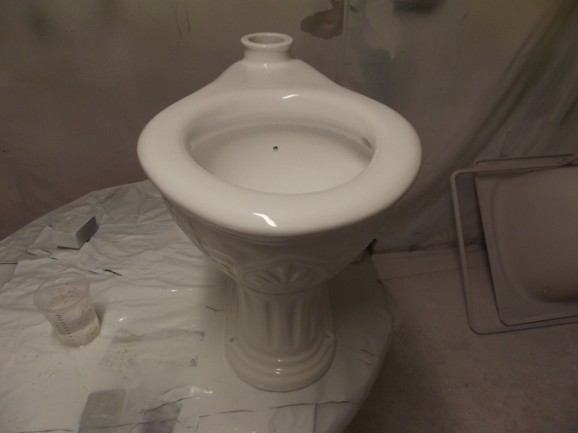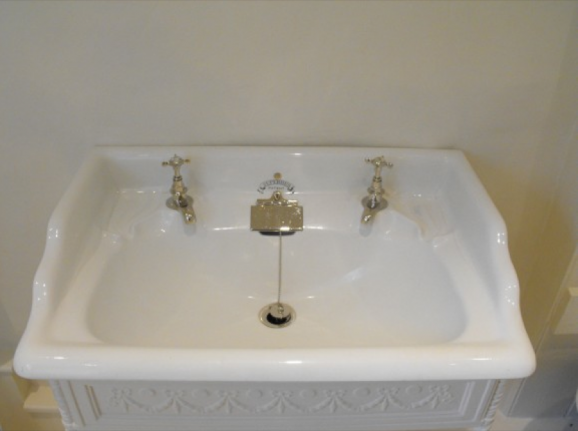 Resurfacing, re enamelling, refinishing and reglazing are all terms used to describe basically the same thing. Each is a process of restoring the bath or bathroom suite to it's original condition by applying a new surface. Any chips or damage are repaired and then the bath is resurfaced. Making the bathtub look and feel new again. This is done in situ. The whole suite can be resurfaced in the same fashion. So the toilet and wash hand basin can also be restored. This is ideal with coloured bathroom suites or suites that have matching basins and w/c's that the client would rather keep than replace.
If you have a bathroom suite which is no longer looking its best, or perhaps is a colour that you don't like any more, then instead of ripping it all out and replacing, another option is to have the entire suite resurfaced (or re-enamelled as it is often referred to) by The Bath Business. The suite can be resurfaced in white even if it is a colour or it can be resurfaced in the colour it is. So if you like having your coloured suite and it's looking a bit worn or worse for wear we can restore it to it's former glory!
The entire suite can be resurfaced in situ. This is a service which is requested from The Bath Business more and more. Often grey or green suites are being resurfaced to white. Also we are being asked to resurface whole suites in pastel shades of blue, pink or yellow, turquoise etc.
We can restore any type of bathroom suite. Most bathroom sinks and toilets are made of porcelain. However the bath can be cast-iron, pressed steel, acrylic, fibreglass etc. Whatever the material we can resurface the bath and the bathroom suite.
We have resurfaced traditional Victorian bathroom suites, 1920's Art Deco bathroom suites and modern bathroom suites, including jacuzzi and corner baths. The outcome is an suite that is rejuvenated and once again looking attractive as well as being very easy to clean.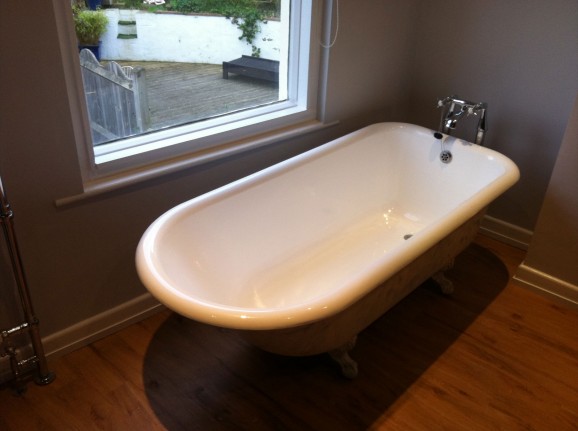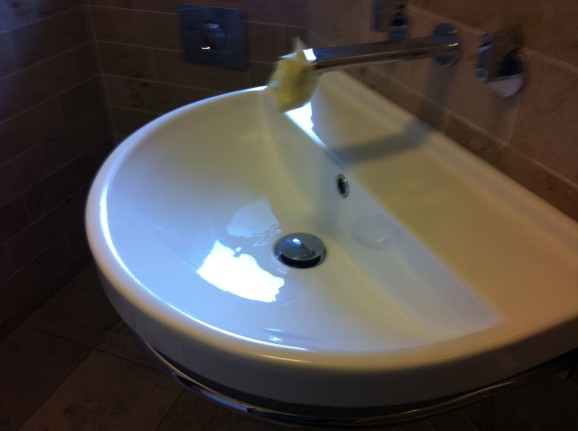 The fact that the resurfacing is done in situ means that the entire suite can be done in a day, and would be usable the next. None of the fixtures need to be removed so there is no need to replace any tiling or flooring. None of the plumbing is disconnected when the suite is reenameled so there is no need to remove the bath panel (if there is one).
We can resurface your entire suite and literally have it all looking new that day! Quite a bonus in itself when one considers replacing the suite would probably constitute days of workmen coming in and out of the house, redecoration, which could include re-tiling, repainting, reflooring etc. Resurfacing the bathroom suite is definitely quicker, easier and more economical.
If you are considering having your entire suite resurfaced then there are a few points to bear in mind:
The suite will be usable the day after it is resurfaced. If the WC that is part of the suite is the only one in the house, then you may need to make other arrangements for the period it is out of action.
Also, if the toilet seat in your bathroom is one which is likely to get treated roughly (i.e. you have children who may throw the seat down onto the pan), then you may wish to consider replacing the WC as the new surface may well chip were the toilet seat impacts on it with such force. Normal wear and tear however should not result in the toilet chipping.
It also important to note that chips or defects will show up more easily if the bath or suite is having a colour change. For example we were recently resurfacing a green bath in London. It was quite badly chipped around the plug hole but the client had not noticed. The chips were not right down to the metal so it wasn't really obvious. As the client was having her bath changed to white the same chips would be much more obvious due to the colour difference. We recommended a new rubber plug which would be a lot less likely to cause the damage again in the future.
If you are doing a complete renovation of your bathroom or have a bathroom suite that is not plumbed in we can resurface it for you in our workshop. You just need to have it dropped off at the workshop. Contact our customer service staff on 020 8634 5922 for information on how to go about this. Our staff are friendly and eager to help you achieve the finale result you are looking for with your bathroom project.
Our workshop is located in Horley, Surrey. However we resurface suites all over the country from London to Edinburgh, Glasgow to Bath & Manchester to Brighton- and almost everywhere in between. Fill in our quick quote form for a free quote.
We can resurface or re-enamel your bathroom suite if you live anywhere in London. So Chelsea, Richmond, Notting Hill, Central London, Twickenham,Knightsbridge, Kensington, Kingston-Upon-Thames etc are easily covered by our technicians.
We can also re enamel your bathroom suite if you live anywhere in Surrey, Hampshire, Slough, and Hertfordshire. We have technicains who can do the work in situ if you live in Bracknell, Sutton, Epsom, Esher, Weybridge, Woking, Farnborough, Aldershot, Fleet etc. We can come to Bath, Bristol and even Cardiff. We have a showroom and workshop in Surrey so feel free to come and have a look at some of our baths.
In the North West of the country we are available in Manchester, Greater Manchester, Cheshire, Sale, Oldham, Stockport, Bolton, Salford, Alderly Edge, Edgerly, Ashton Under Lyne, Irlam, Rochdale, Huddersfield, Warrington and all surrounding areas. We do cover as far as North Wales, Liverpool and Leeds. If in doubt do ask.
We basically operate throughout all of mainland UK with the exception of Newcastle and some parts of Wales and Cornwall.
We are very busy doing work daily in the South East of England. So now we are able to take on a lot more work and provide a higher level of service in Brighton, Hove, Shoreham, Worthing, Eastbourne, Portsmouth, Lewis, Hailsham,Hastings, Horsham etc.
We also service Kent. We can re-enamel or resurface your bath or bathroom suite in situ in Royal Tunbridge Wells, Tonbridge, Edenbridge, Canterbury, Folkestone, Deal, Ramsgate and even Dover.
In Scotland we cover the whole of Glasgow, Edinburgh, Perth, Dundee, Stirling, Falkirk and the surrounding areas as well as the Hawick, Kelso (The Scottish Borders) and Aberdeen.
We do also cover the Midlands. So Birmingham, Leicester, Sutton Coldfield, Stafford, Burton Upon Trent, Derby, Stoke-On-Trent etc.
If there is any doubt as to whether we cover your area please give us a call on 020 8634 5922.
With a very few exceptions we are basically a UK wide, National Company. And for those living very far away, people looking for a custom finish or for those who have not installed their bath as yet, we do still offer bath re enamelling in our Workshop which is in Horley, Surrey.
Fill in the quick Quote form today or alternatively call us on 020 8634 5922 for a free quote and further information on our services.