Customised Bath Resurfacing
---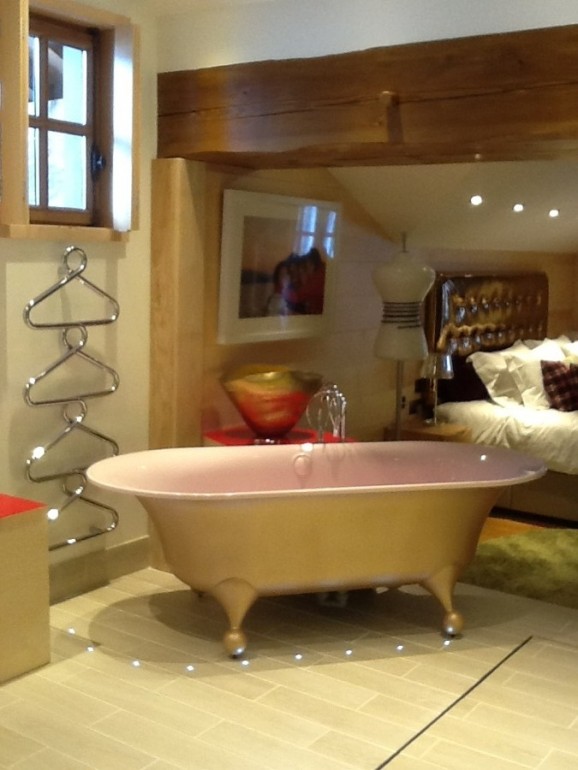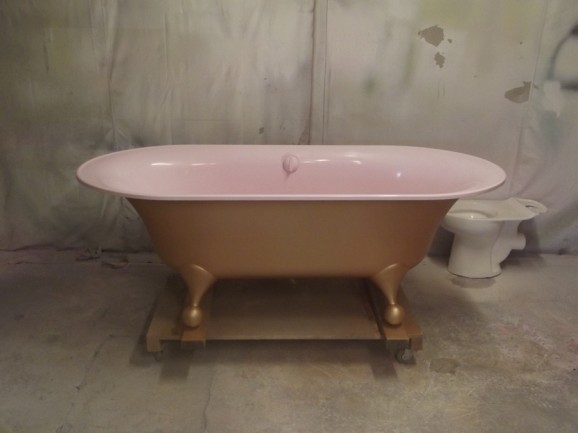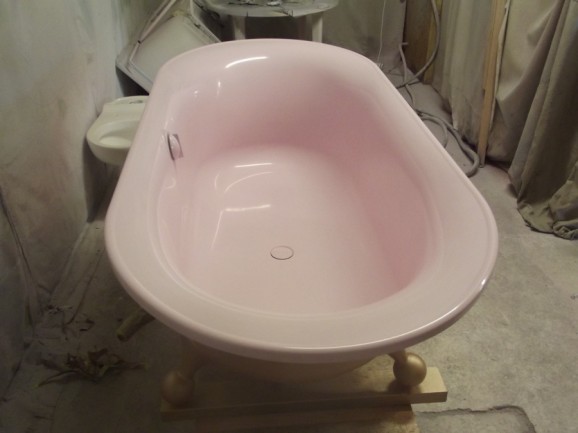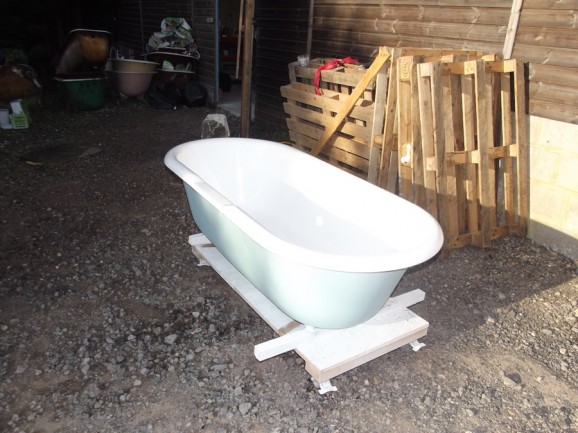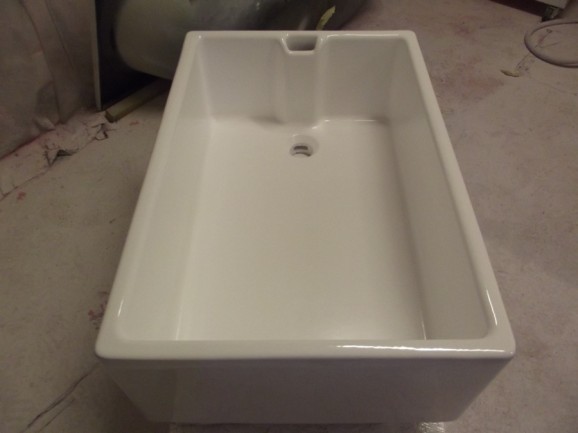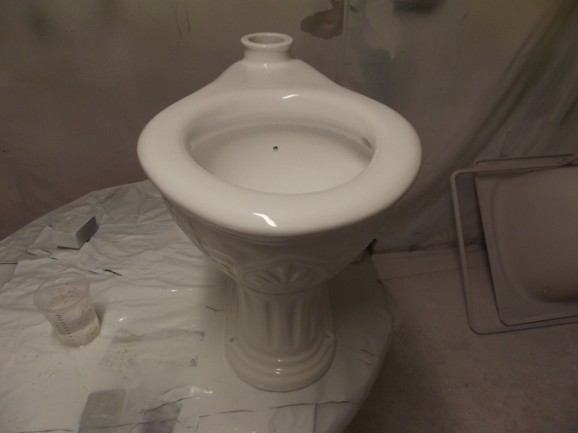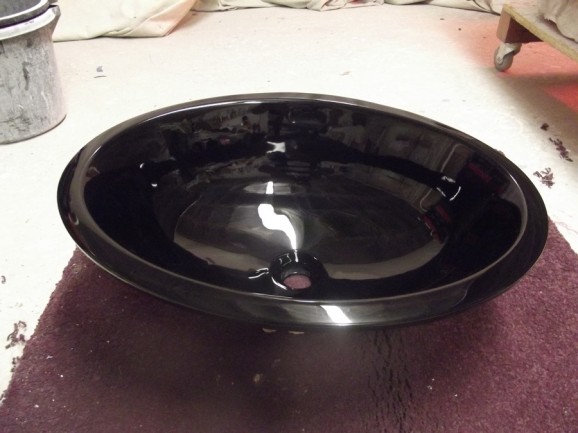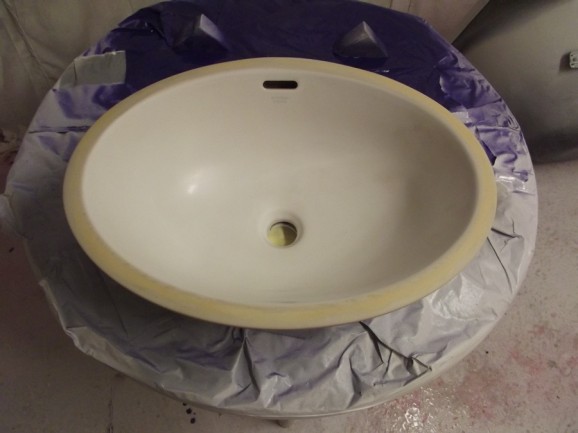 THE BATH BUSINESS also has a workshop facility. This means that if you have a bath, sink, wash hand basin, toilet or shower tray which you would like to have resurfaced or re enamelled off site, then we can arrange to have it brought to us, resurfaced in any colour and then returned to you.
So far this service has proven very popular with people having their entire bathrooms renovated. The fixtures to be done, such as cast iron roll tops or antique sinks, can be removed and sent to use, meanwhile floor, walls and ceilings can be removed, replaced or finished of. Builders, Interior Designers, Hotel Maintenance Managers as well as private clients have all found the workshop service of great use in these circumstances.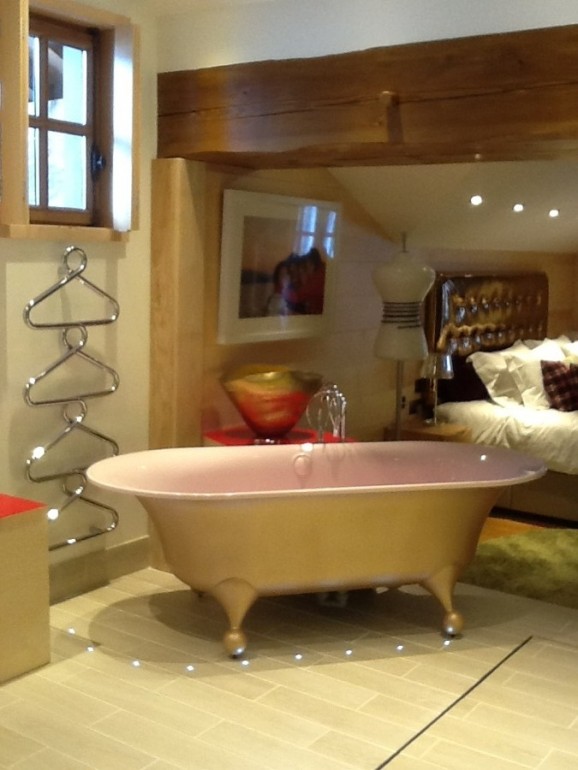 If you have a large item like a bath which you'd like us to do for you, then we can arrange to have it brought to us, resurfaced in any colour and then returned to you. The bath would need to be removed from the bathroom and positioned ready to be picked up. Also there would need to be someone on hand to help load the bath (it really needs two people to lift a cast-iron bath). Plastic or Acrylic baths (that are being customised) are not too heavy for one man to load on his own.
On the other hand, you may have some smaller items you'd like to be resurfaced or re enamelled. If you are not too distant from our head office in Horley in Surrey, England then these can be dropped at the office/our workshop. There is always someone at the office who can help you with these arrangements.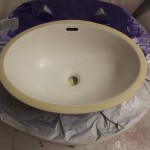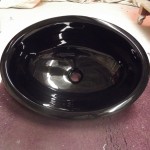 We are normally given around a week to resurface a bath or bathroom suite. It can be done quicker if required. However in the normal scheme of things this amount of time seems to work well for our clients. If you do need a bath or other item back quickly then let us know and we will organise this for you.
Often clients ask us to hold onto a bath or other sanitary ware much longer than a week. So far this has not been a problem as there is a lot of space in the workshop and we have been able to accommodate these requests. As we go along it may not always be possible to do this however. Let us know when you book if you need us to keep the item longer than a week. If you require us to hold onto sanitary ware for over a month we would need to charge a small fee to store the items for you.
Additionally as we have a workshop we can can also recondition taps, wastes and cast iron claw feet. Let us know if you wish this to be done.
CUSTOMISED BATHS
Customising a bath is becoming very popular and a good way of acquiring a very unique and beautiful bathroom. For custom effects we need to be provided with as much information as possible. So pictures or drawings are off use and lots and lots of communication.
Some examples of this would be an unusual colour inside (we have done Flamingo Pink and Gloss Black amongst others), metallic finish outside such as gold or pewter or a specific design or even a family crest. Let us know your requirements and we will let you know if it can be done.
We generally have a lot more time available in the workshop than we would have when we resurface in someone's house. The outside can be sanded in the workshop and the finish can be made to look and feel smoother due to the time we can spend on it. Cast iron baths, particularly genuine Victorian or Edwardian cast baths are a lot rougher on the outside than a plastic bath would be. We can work in the workshop to get a very smooth finish on the outside but this is a lot of work. Do ask us if this is a requirement. We can also apply very specialist finishes to the bath. If you fancy something a bit unusual done to the bath tub then get in touch. Most effects can be accomplished.
Fill in the form to the side and we will be happy to help you with your request whether it is a standard bath you wish to be resurfaced in white or a customised commissioned bath.