Coloured Baths, Basins & Shower Trays
---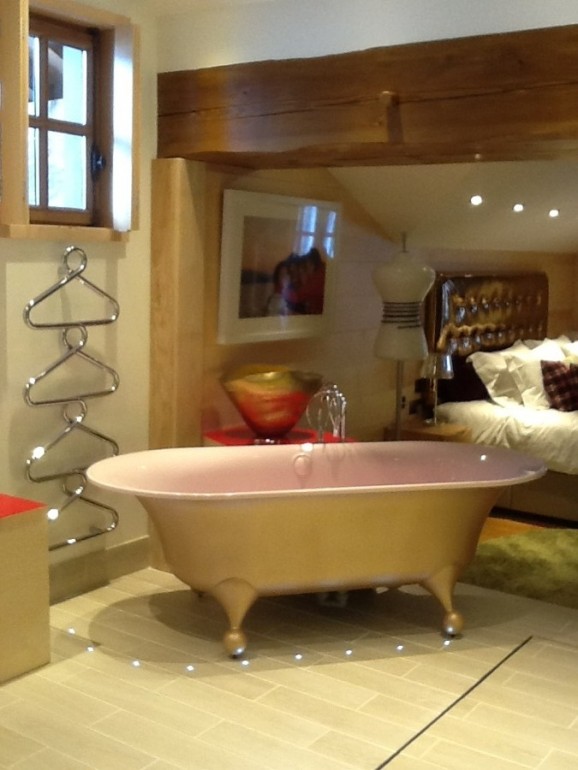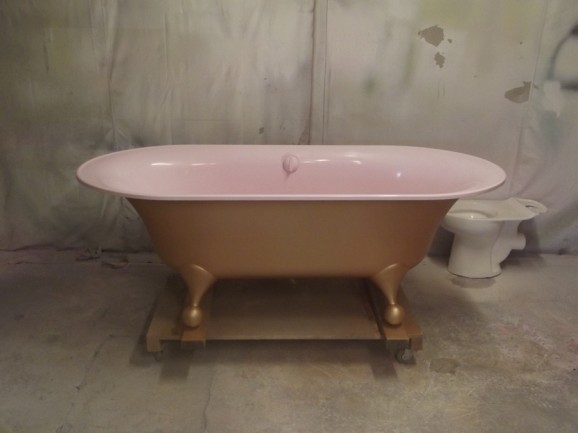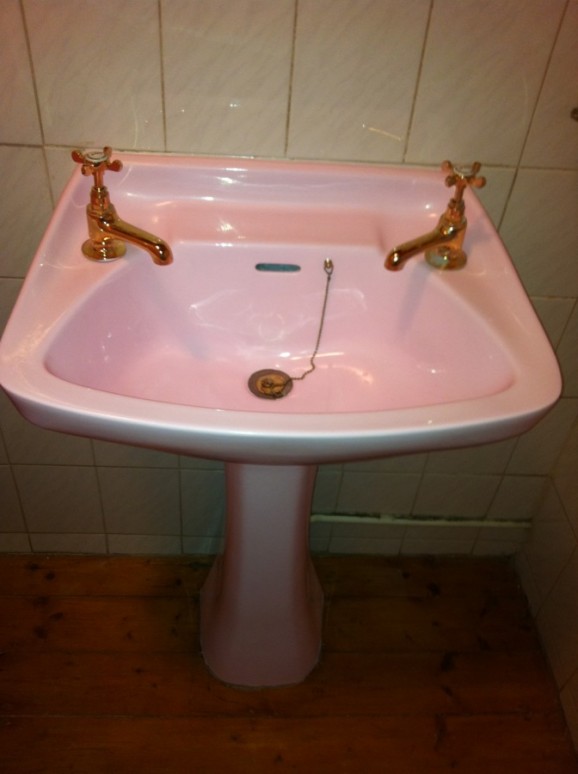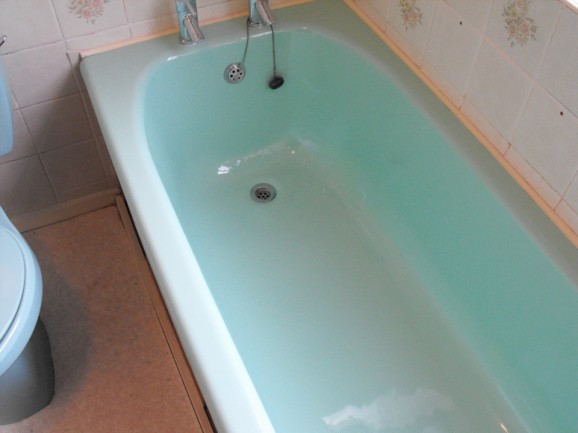 Most people are resurfacing or re enamelling their bath or sink from a colour, such as pink or advocado to white.
However it is becoming more and more popular for The Bath Business to get requests to reenamel a bath or sink in a vibrant colour or to match the existing colour of the bath and the suite. We have resurfaced baths' basins. shower trays etc to Pink, Black, Blue, Silver etc. Special custom finishes are available so do ask if you require something extra special.
If you would like a specialist custom effect we generally do this resurfacing work in our work shop. Any other colour resurfacing can be done in situ.
The Bath Business can resurface the bath back to it's original colour and shine. Thus saving on the cost of replaceing. Have a look at our "Coloured Bath" page for more information
Alternatively the bath or basin can be resurfaced in a different colour rather than white.
We can also resurface a whole bathroom suite in any colour of your choice or in white. Probably the most striking bathroom suite we resurfaced was an Art Deco suite which we resurfaced to white. The sky is the limit however when it comes to choosing colours.
If you have a bathroom suite that is no longer at it's best then, instead of ripping it out, you can have The Bath Business resurface or re enamel the whole suite for you. Have a look at our "Resurfacing a Bathroom suite" page for more information on re enamelling or resurfacing suites.
Of course as well as being able to resurface baths and basins to a colour we can resurface shower-trays, toilets and cisterns to any colour of your choice.
Most people choose the colour from a colour coded card such as the one provided by Farrow and Ball or they provide us with a piece of material or wallpaper they are using in the decor. We can do that for our clients.
Contact our staff and they will be only to happy to help. Alternatively you can fill in our quick quote form for a rapid response.