Bath Resurfacing Services
---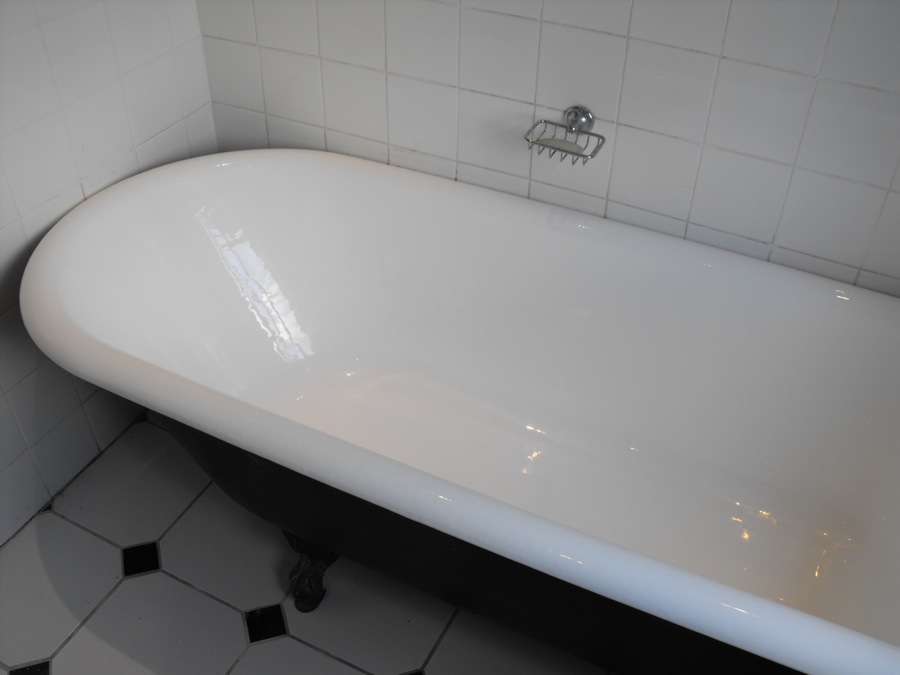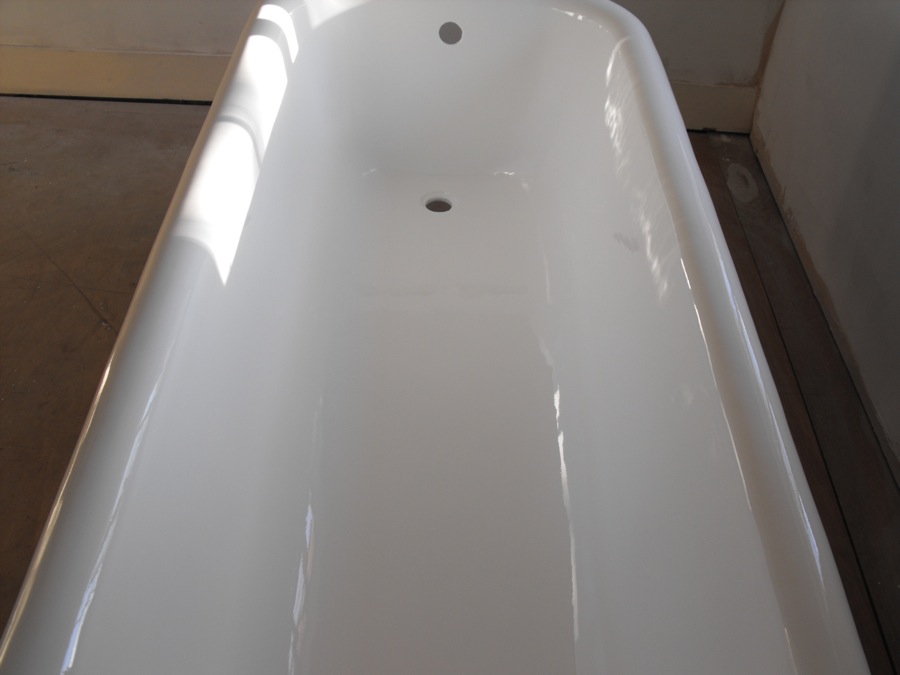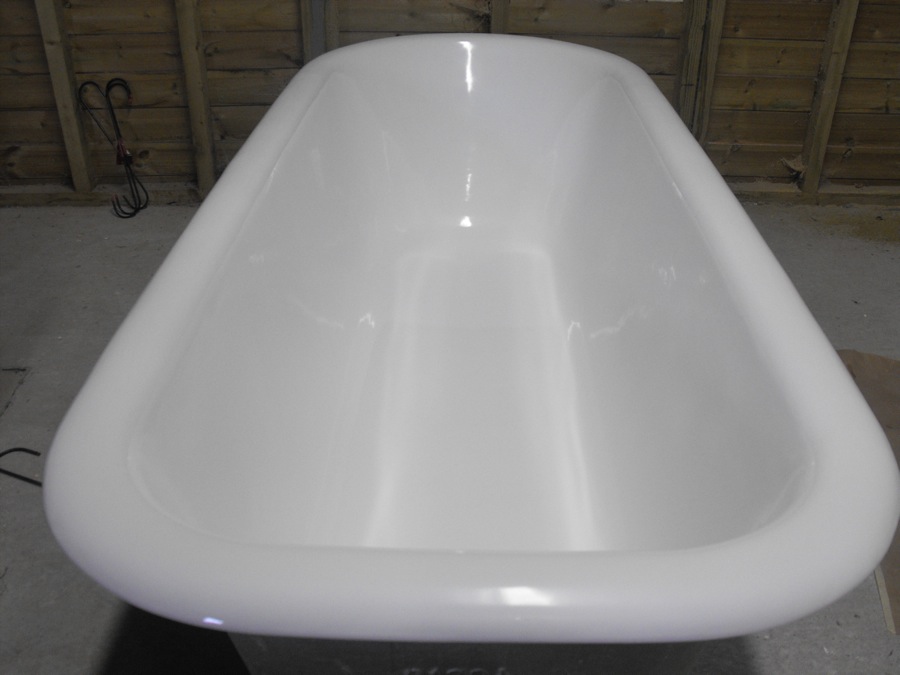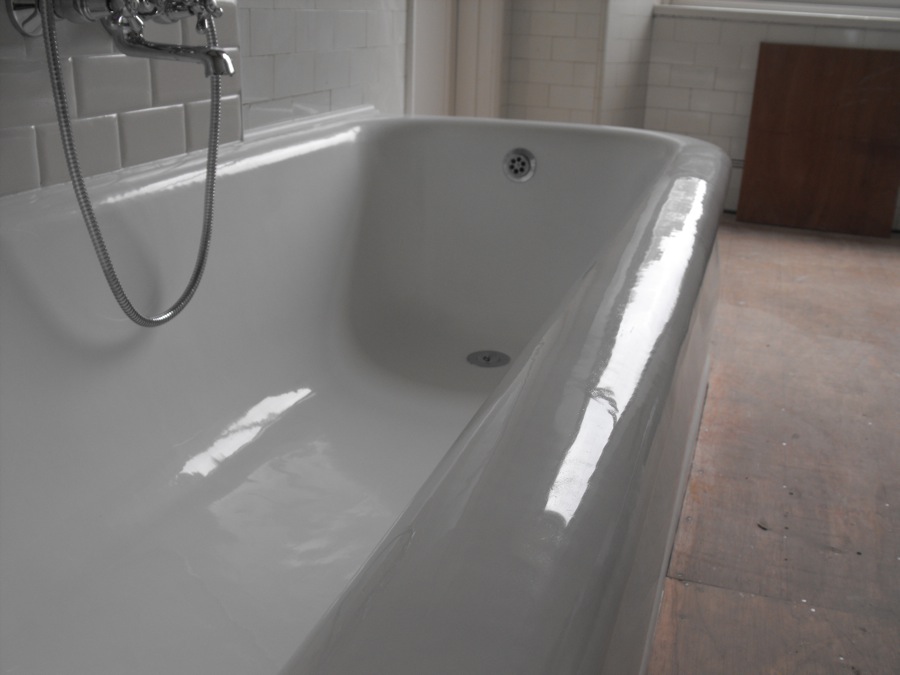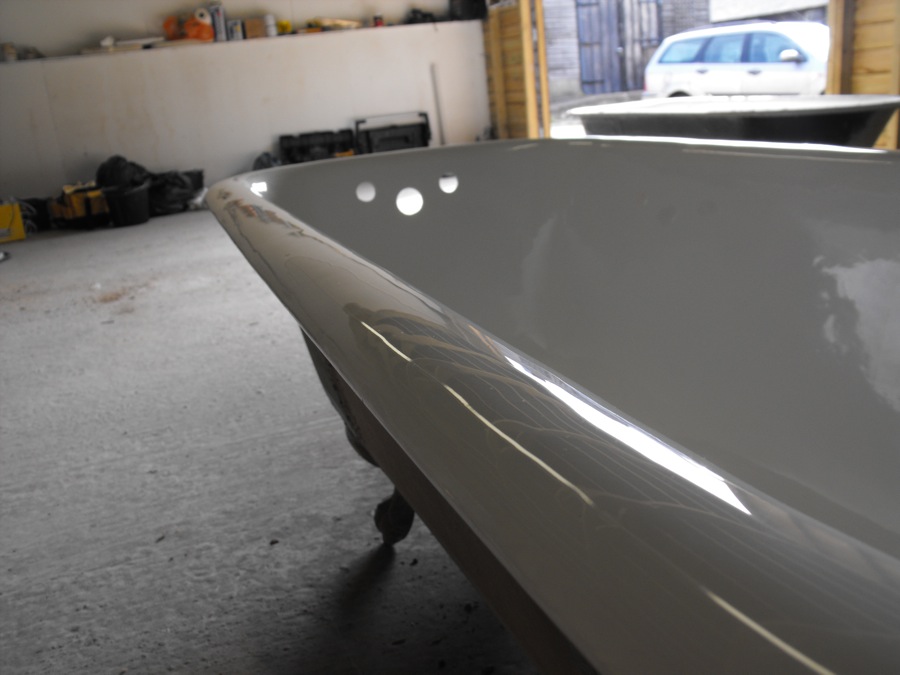 The main service The Bath Business delivers is the resurfacing and restoration of baths to their original condition. We can resurface almost any type and style of bath. Cast iron baths, roll top baths, slipper baths, bateau baths, canopy baths, corner baths, acrylic baths, pressed steel baths etc. We do this in situ without disturbing existing tiling and/or decoration. We can restore your cast iron bath and have it looking beautiful and new again.
We also resurface wash hand basins, sinks, toilets and shower trays. In addition we provide a chip repair service and can repair chips to your sanitary wear in any colour required.
We provide the following resurfacing service for your bath:
If there is a silicon seal around the bath, it is removed. If you send the bath to our workshop we would omit this step. We basically do this as a free service to help ensure the bath is ready to be used the next day. However our bath resurfacing technicians are professional bath resurfacers. There are not also professional silicon sealers. All they do is seal in bath tubs etc. So if your bath has a really large gap then these are the chaps you should get in to seal the bath as they are specialists at makeing that look good. Let us know if you want us to leave the silicon seal for another company.
The Bathroom is completely masked and the bath is thoroughly cleaned, removing any soap or grease from the surface to prepare it for resurfacing.
The next thing is masking taps, overflow, waste and around the bath itself.
Any chips, grooves or rough areas in the bath are filled and smoothed.
The bath is now primed so the new surface will adhere to the old.
New surface is applied. Three to four coats are sprayed on.
Once the surface has dried somewhat, it is gone over and any dust is removed. We always polish the bath after resurfacing or re enamelling it. This is our famous "Rolls Royce" technique. This technique means the bath is much smoother  than it would be if not polished. The finish is a high gloss finish and the bath is much  easier to clean. The bath has now been resurfaced.
Masking is removed.
Silicon seal is re-applied as necessary.
Your bath will be ready to use within a few hours of the resurfacing work being finished.
What would be the benefit of resurfacing a bath?
As a bath get older it loses its silky-smooth, glossy finish and dirt can start to build up. The bath surface can even start to feel rough in places, especially at any points where water puddles and doesn't quickly drain away. As more time passes it can get rougher and rougher and can even wear right back to the metal.
The bath will be getting harder to clean and often there will be a "tide mark". Above that mark will be easy to clean and will look good. From that mark down the bath can become permanently discoloured (often a kind of grey). Cleaning requires more and more "elbow grease".
Bath resurfacing handles these problems.
Another thing which our service can take care of is that the bath can get chipped, especially on the edges. If these chips are deep enough they go down through the enamel to the metal, which, being black,  makes the chip very obvious as well as unsightly.
Resurfacing the bath will give it a smooth, easy-to-clean surface that is a uniform colour and has no chips or wear. In short, it will look like a new bath.
We also have one of, if not the fastest curing system. So your bath is ready to use within hours of resurfacing. However most baths have silicone re-applied. The silicone normally has to be left to cure for 24 hours before the bath is used.
When the bath is originally enamelled in a furnace the process can produce lots of tiny pinholes. When these are on the base of the bath we fill them. Occasionally the bath literally has hundreds of these tiny pinholes. In this situation it is not practical to try and fill every one of them. If there are pinholes elsewhere on the bath such as up the side of the bath we would leave them.
An additional benefit to restoring your bath is the effect on the environment. If you have a perfectly nice antique roll top bath or even an acrylic bath that you you would like to keep, then it is more eco friendly to have the bath restored. A new cast iron bath takes a lot of energy to make as does an acrylic or plastic bath. If you can recycle or continue to use the bath you have we think it's better. Also the older, antique baths tend to be nicer than the modern equivalents any way.
We use specialist enamel bath coating to resurface the baths. It is a 2 pack poly-eurothane system. So unlike some products used by different bath resurfacing companies, this system will not yellow or be prone to peeling off. It is very tough and flexible. To give you an idea of how tough it is, another use is to coat the outside of airplane fuselage and also boats!
We also use a special bonder developed specifically to enable the new surface to adhere to enamel. Apart from the superior bonding quality it also has other benefits. If you were to chip your bath, and it was resurfaced by another company who did not use the same bonder, then the water would get under the new surface and eventually it would lift. This meant if you had had your bath resurfaced and you had an accident then you would need to get it repaired almost immediately. With the special bonder the bond is so tough the water can not penetrate underneath the chipped area. So apart from the chipped area the rest of your bath will stay in good condition, giving you time to organize a repair at your convenience.
If the bath is unsightly, stained, chipped or worn it can be resurfaced or re-enamelled with the specialist enamel bath products and the surface will be look smooth and be shiny and also become very easy to clean again.
If there is any doubt as to whether we cover your area please give us a call on 020 8634 5922.
With a very few exceptions we are basically a UK wide, National Company. For those living very far away, people looking for a custom finish or anyone who has not installed their bath as yet, we do still offer bath resurfacing in our Workshop. Our workshop is situated in Horley, Surrey.
Fill in the quick Quote form today or alternatively call us on 020 8634 5922 for a free quote and further information on our services.