Chip Repairs
---
Resurface or Re-enamel Your Bath or Sink?
Sometimes it is not necessary to resurface or re-enamel your bath or sink.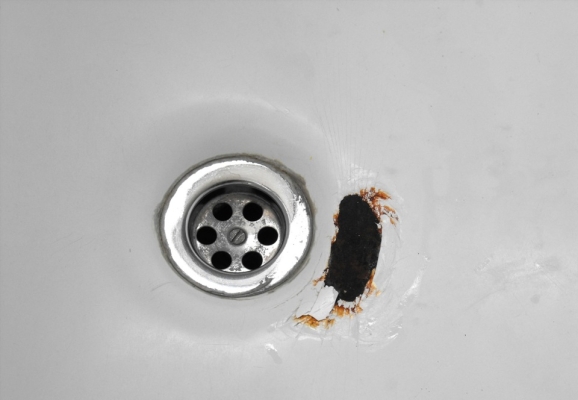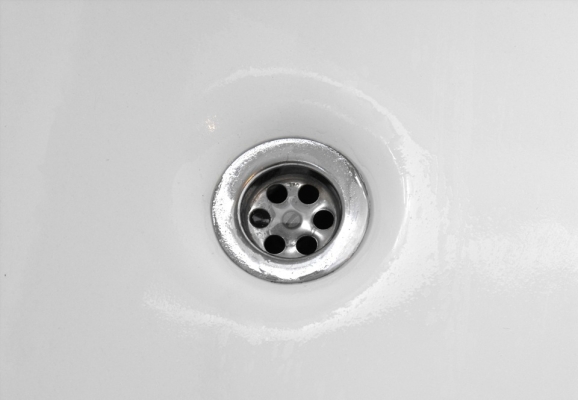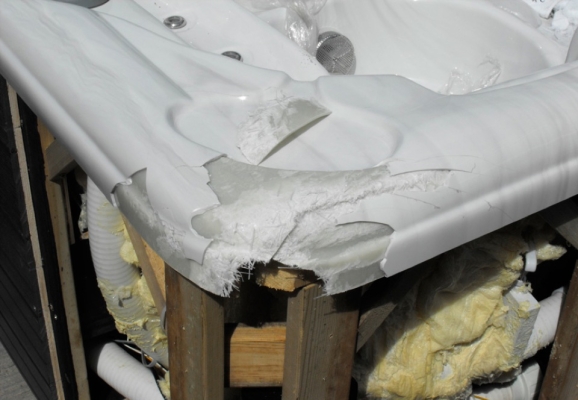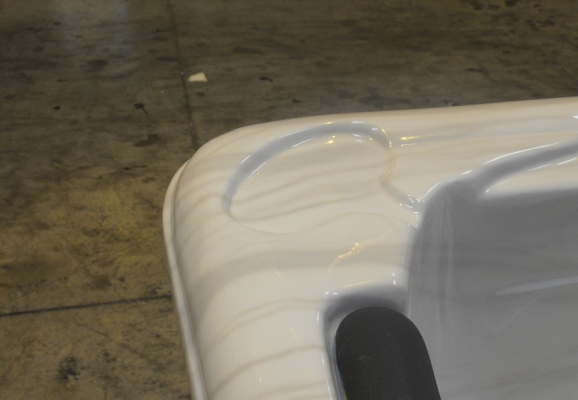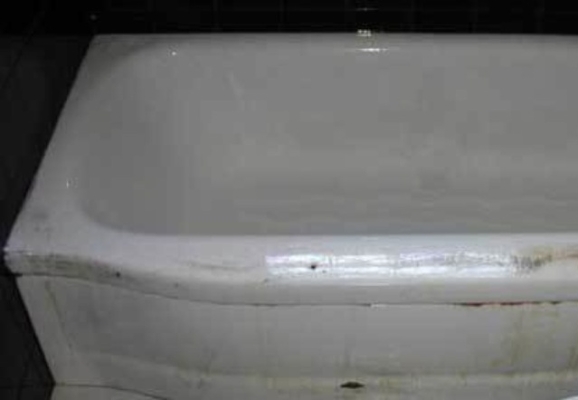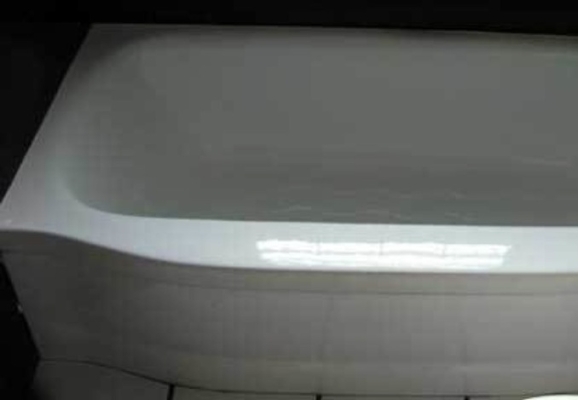 It may be that the bath is in very good condition and is still looking and feeling like a new bath BUT it's been chipped. The Bath Business can rectify this situation. In fact most of the chip repairs or bath repair we do are on brand new baths recently installed.
Our technician will arrive on site. He will prepare the colour on site to match your bath or the rest of your bath-room suite. So no matter what colour your suite we will aim to match the colour so the repair is as invisible as possible. Even if the repair is in white he will mix and match the colour on site as most white baths are not uniform. Some are quite a brilliant white and some are more blue white etc. So to avoid the repair sticking out even more than the chip would, we colour match. Once done we will fill and sand the chip and then spray on the new surface. We dry it and polish it up.
The Bath Business does aim to make the repair as invisible as is possible. So at the end you are unlikely to see where our technician has been working.
Unfortunately sometimes a bath or sink has been chipped quite a lot and in these circumstances we would recommend that The Bath Business simply re-enamels or resurfaces the bath or sink in question.
We can also do chip repairs to shower trays but again if the damage is extensive we would recommend resurfacing the shower tray.
Here you can see some chips we've recently repaired