Cast Iron Bath Chip Repair
---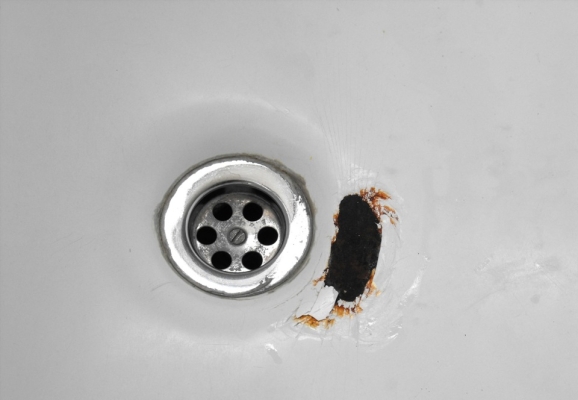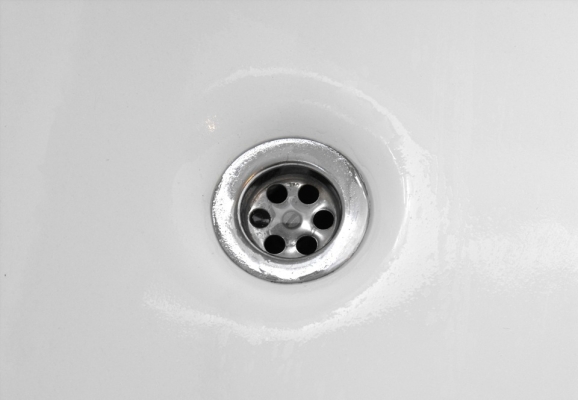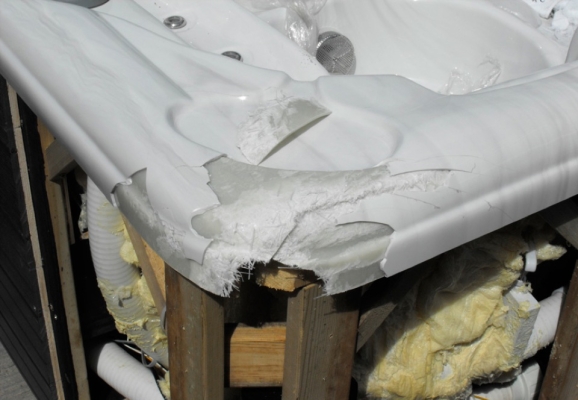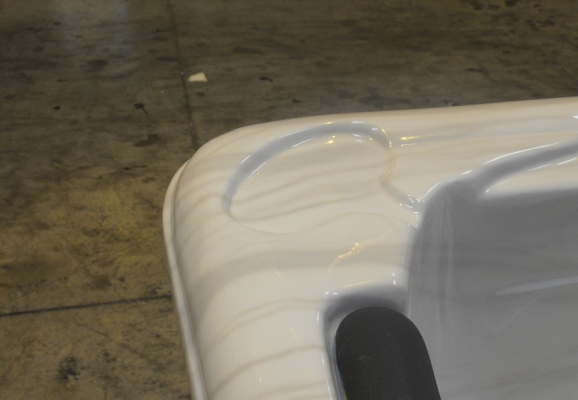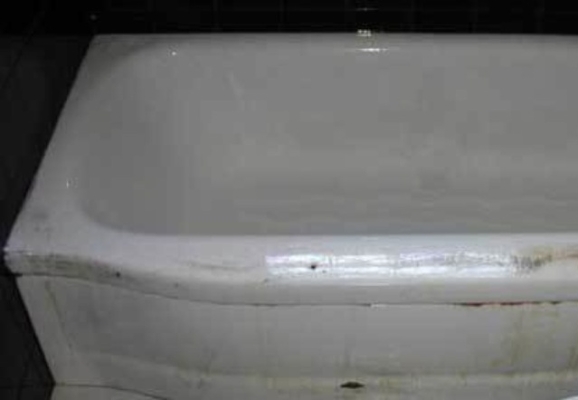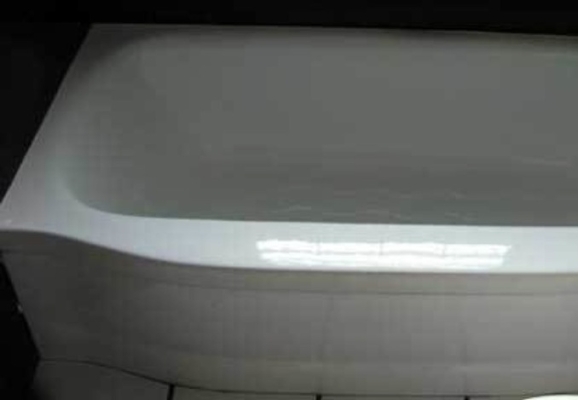 If you have a cast iron bath which has a chip in the enamel but the bath is in good condition otherwise, then we can do a local repair of the chipped enamel itself.
A bath can be chipped in a multitude of ways: A dropped tile or tool; bath bashed or bumped in transit; over-tightening of taps, overflow or waste, etc.
As enamel is just coloured glass fused by heat to a metal substrate, it has all the strengths and weaknesses that any glass has. It is a very hard and durable material which can resist a lot of wear and tear.
But like any other glass, enamel tends to shatter when given a sudden, sharp impact.
If the surface of the bath is hit hard enough, then the fused bond between the enamel and the cast iron is shattered, resulting in a "chip".
Normally we can repair the chipped area of enamel. This would be a localised repair. As this is a smaller job than resurfacing the whole bath (which is our main service), it is cheaper. So if a chip repair can be done it is the most cost effective solution to getting rid of an unsightly chip which may be spoiling the looks of an otherwise perfect bath.
Please note that chip repairs are really best done on baths that are in good condition. On a bath where the enamel may be getting stained around the base, getting rough or hard to clean, it really wouldn't be worth doing a chip repair as there has been damage done to the rest of the enamel which is just going to get progressively worse. This would result in the repair starting to stand out from its surrounds as the worn enamel changed colour due to getting further staining.
In such instances we would recommend have the entire bath resurfaced as this will take care of damaged enamel and the chipped enamel would be repaired as part of the resurfacing procedure.
If you are unsure whether a chip repair would be suitable for your cast iron bath, please feel free to contact us using the "quick quote" boxes or call us on 01342 841 533.
We are your cast iron bath repair and bath resurfacing services professionals