Bath Repair Services
---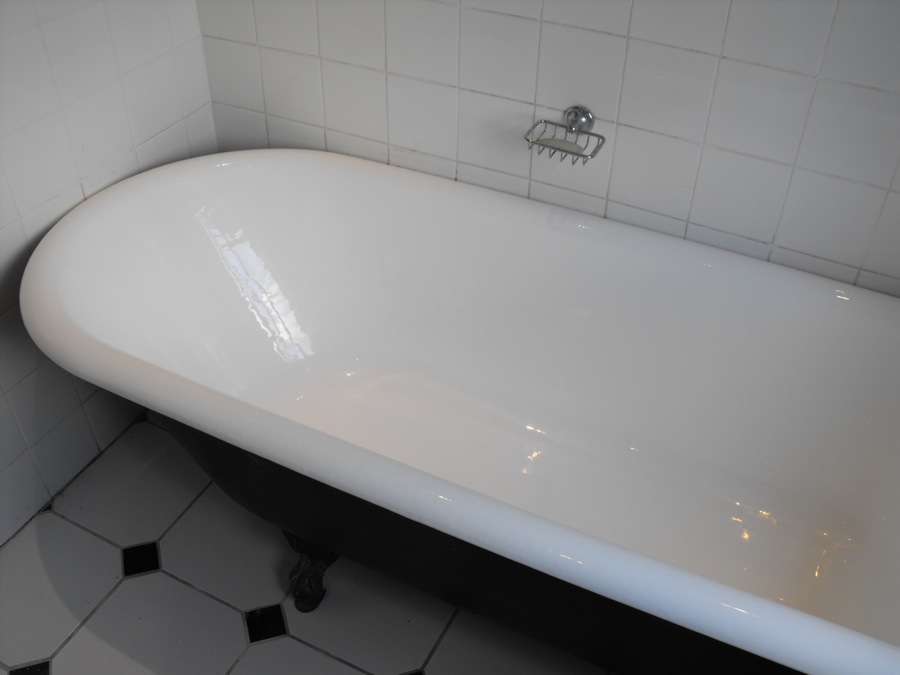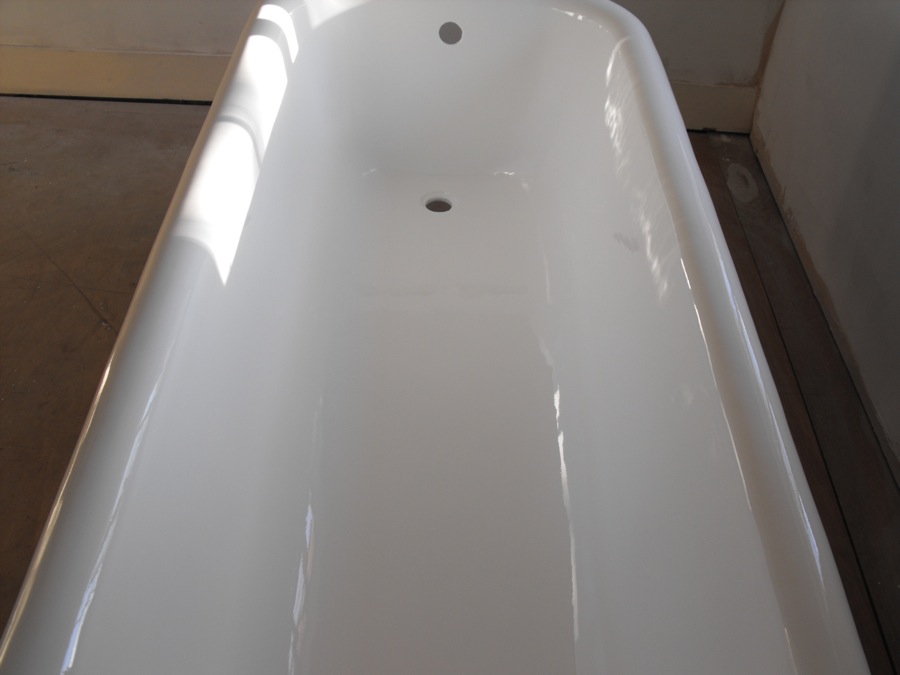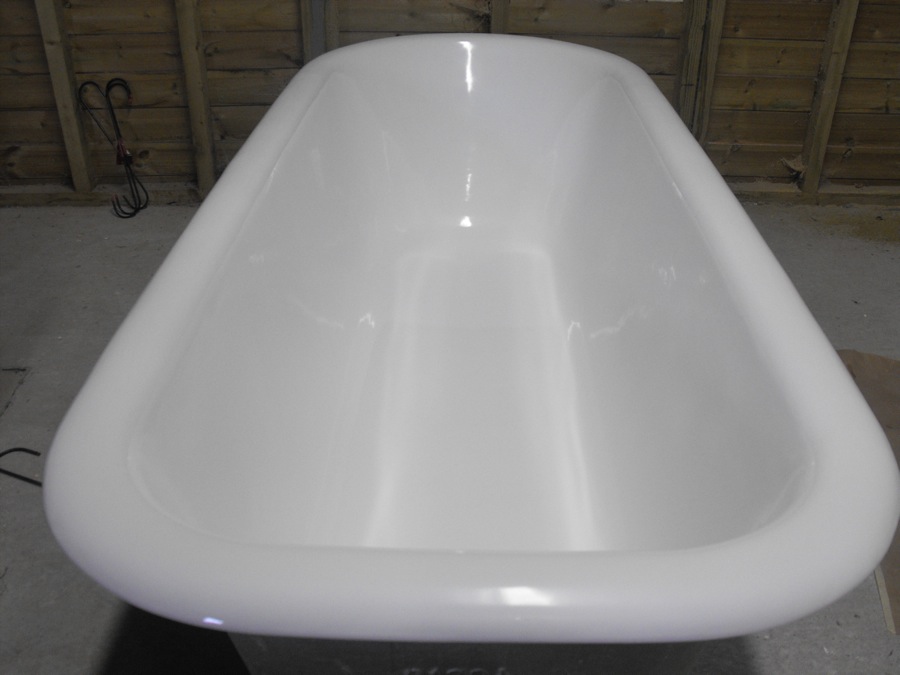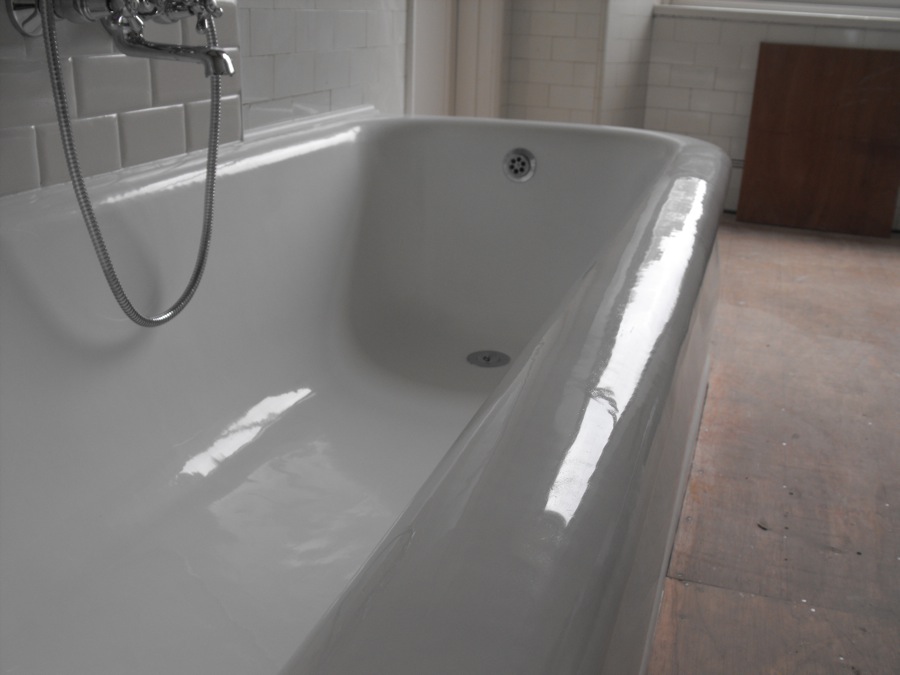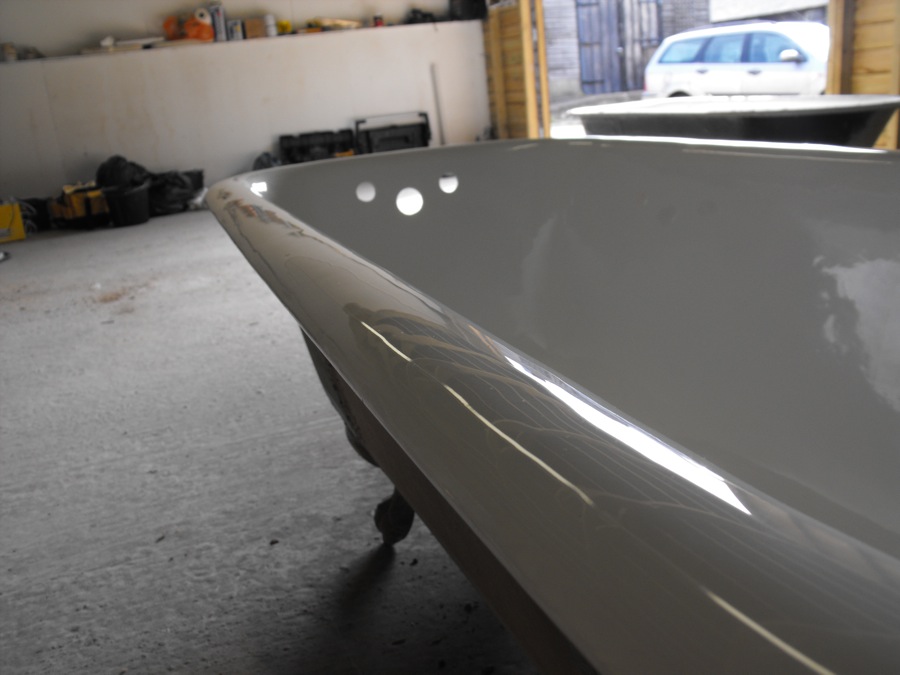 Bath repairs are something we specialise in here at The Bath Business.
When we are talking about doing repairs to your bath, we really mean small localised repairs to the enamel of your bath. If you need the whole bath redone or resurfaced, well, we do that to but we'd not refer to it as a bath repair.
A large number of repairs we do are on Pressed Steel Baths. These baths are quite common today and you come across them in hotel and new-build properties and they are also used when older properties are refurbished.
Pressed Steel baths have many virtues. But they do chip easily. Bottles, tools, tiles can all chip a pressed steel bath if dropped from a shelf or cupboard above the bath.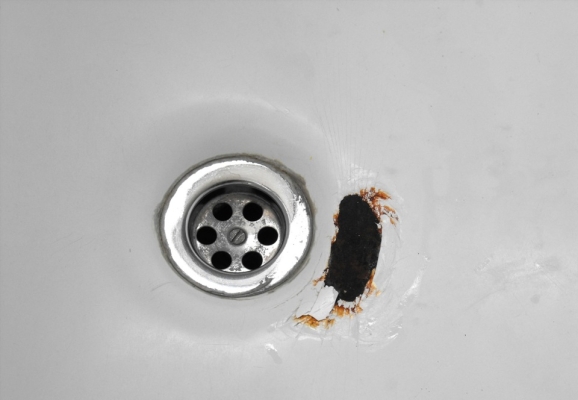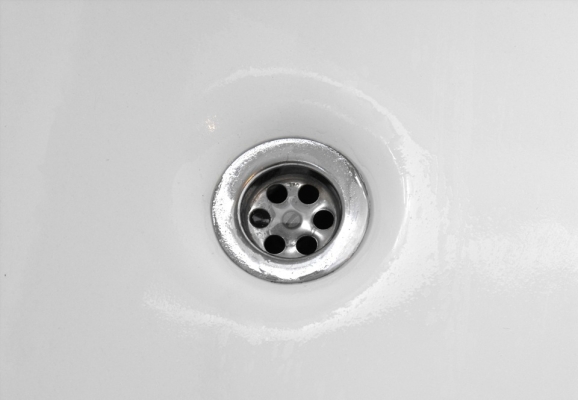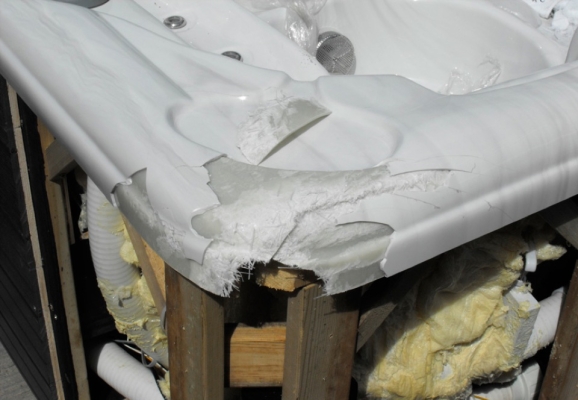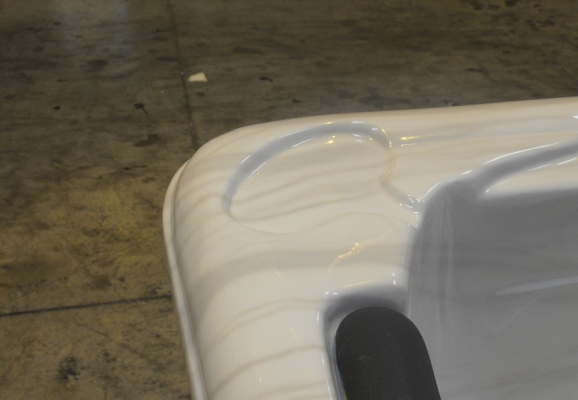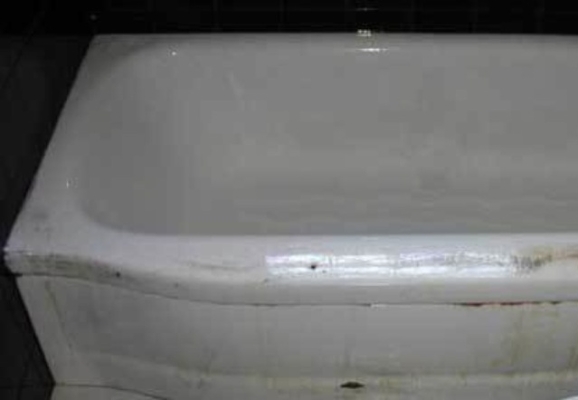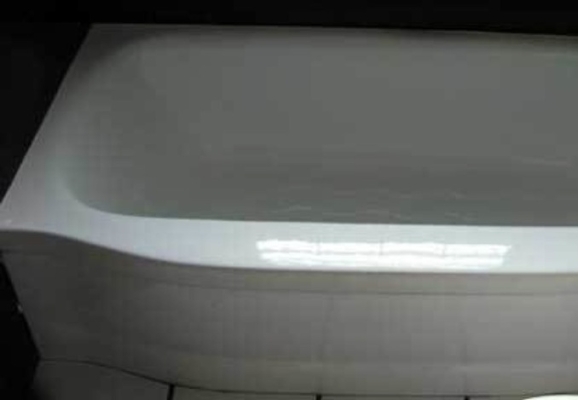 Here are some pictures of bath repairs we have done. The Spa bath was particularly badly damaged as you can see. It took a lot of work and skill to repair this bath and rectify it fully. Our technicians are highly skilled and were therefore able to resolve such problems and repair, in some instances, very badly damaged baths.
We can repair such chips.
The level of quality we go for is that the repair will be invisible when looked at whilst standing next to the bath. Often the repair can't be seen even when right up looking at it. However, we can't achieve this on every bath as it is very dependant on the existing condition of the rest of the bath.
As well as Bath Repairs on pressed steel, we can also do repairs on: cast iron enamel baths, acrylic baths, fibreglass baths and plastic baths.
The procedure we use on the cast iron baths is very similar to that on pressed steel.
Expert Bath Repair Services
Repairs to Acrylic, Fibreglass and Plastic baths are a bit different due to the different material that we are repairing. Also these baths can have problems that you never really see on metal-based baths, such as splits and holes through them. We can repair a lot of these splits and cracks too.
If you would like to know if we can help you with your bath repairs, please call us on 01342 324 577 or use one of the Quick quote boxes
Providing exceptional bath repairs services on pressed steel, cast iron enamel baths, acrylic baths, fibreglass baths and plastic baths
Getting Something New Out of Your Old Bath
Complete Bathroom Suite Restoration