BABY BATH- RESTORED TO NEW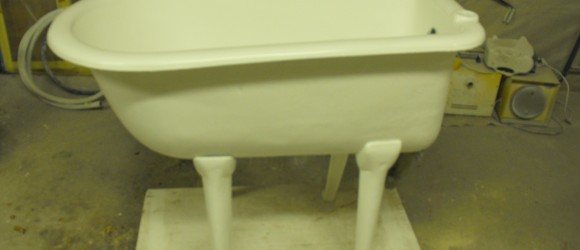 Here is a lovely little original Victorian Baby Bath we restored in our workshop.
These baby baths were originally used to bathe babies in hospitals all over the country. They are quite lovely. The unusual legs makes the bath an ideal size to bathe a baby in.  However when Hospitals were upgraded most were thrown out and modern bathrooms installed.
So this little baby bath is quite unusual now. As you can see the bath re enamelled inside and out along with the legs restored has put the bath into great condition.
This bath has beed put up FOR SALE by the client recently. So someone could purchase this for £2500 plus vat.
Contact The Bath Business on 01342324577  for more information.