A chipped bath doesn't mean it's irreplaceable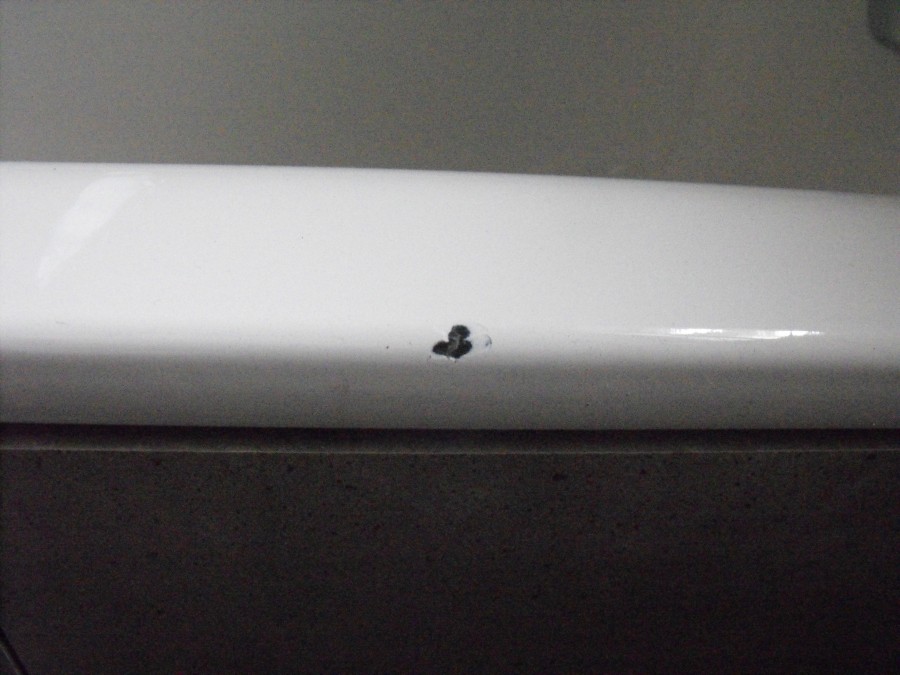 Most of us believe that once our bath tub is damaged or chipped that it is time to find a replacement. However, that is just not the case. It is possible to have your bath repaired no matter what type of bath you may have. Bath tubs come in various materials but all of these are actually repairable, including;
Copper
Steel
Acrylic
Cast Iron
Fibreglass
No matter how old your bath tub is it is possible that you may chip it or damage it in some way, especially if it is not looked after. Things like dripping taps and lime scale can eat away at your baths surface making it susceptible to damage like chipping. Chips and cracks can occur when a baths enamel or coating is worn from the surface opening the surface up to potential damage.
Replacing a bath can be an expensive option as not only do you have to consider the cost of replacing your bath but also the surrounding tiles that may become damaged when you remove the bath. Why not consider repairing your existing bath by having the chip repaired. There are various companies across the UK that offer a bath repair service that will leave your bath looking as good as new.
You can choose from simply having the chip itself repaired or better still having the entire bath resurfaced to add protection to the entire bath again. By recoating the entire surface all areas of the bath that are worn, cracked or chipped will be treated and repaired leaving your bath looking as good as new.
For those of you who still have an older coloured bathroom suit, it will make no difference to the repair. Coloured suits can also be repaired or even transformed into a sparkling new white bathroom suit with all chips repaired. The process can be completed in a matter of hours and can be done in your home with minimal disruption. The repair and re-surfacing will need 48 hours on average to dry which does mean you will be without your bath but once that time is up you will have a brand new bath!
So instead of spending a lot of money on replacing your existing bath, why not get a quote on how much it might cost you to have your tired old looking bath re-surfaced and repaired, removing all the chips and cracks that have been driving you mad.