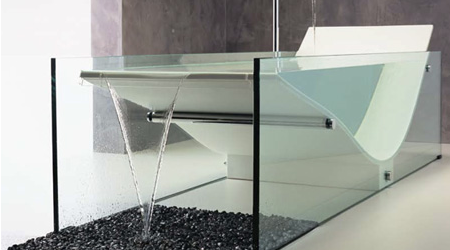 Keeping your bath clean can be easy if you follow a few simple tips. Your bath can very easily build up a combination of germs, lime scale, soap residue, hair and skin if it is not cleaned on a regular basis. All baths have a shiny surface when new, but this surface can be very easily damaged over time if it is not maintained correctly. You can prevent your bath from encountering long term damage by regularly cleaning the bath with the correct products. However, you can very easily damage your bath if you use abrasive harsh products.
Often when you purchase a bath, the manufacturer may offer advice on what products you should and shouldn't use on your bath when cleaning it. Products that could damage your bath may include;
Scourers and abrasive cloths – these may scratch the glazed surface of your bath, leave marks and open up the surface to further damage.
Undiluted bleach – Bleach is a strong chemical that when used neat could very easily damage the glazed surface of your bath over time. Using bleach products is okay but you should be diluting them with water before pouring them onto your baths surface.
Sharp objects – Often people are tempted to use a sharp object such as a knife to remove the build up of lime scale and dirt that may have collected around the plug area of the bath. However, this can cause deep scratches and open up your baths surface to far worse damage.
There are various techniques and products you can use that should prevent you from having to use any of the above products. Below are some handy tips to help you make light work of cleaning your bath.
Cleaning products – There are many bathroom cleaning products you can buy that should be ideal and safe for cleaning your bath. Try and use something that cleans but also combats mildew and lime scale and this should prevent you having to buy and use multiple products. Most all purpose bathroom cleaners are more than suitable.
Application – Once you have chosen your bathroom cleaner, it is a good idea to apply the product to your bath and leave it for just a few minutes so it can get to work on dissolving that stubborn grime. This should make it easier for you to clean and you shouldn't need to use an abrasive cloth or sponge to remove the grime.
Stubborn Grime – If you have stubborn grime around your taps and plugs that doesn't seem to be shifting with an ordinary cloth then there are a couple of options you can try. If you have a hand held steam cleaner then these can be great for removing this kind of grime. If you don't then something simple like an old toothbrush can give you great results and shouldn't damage the surface.
Rinse – After each time you clean your bath, make sure you rinse all of the cleaning solution away thoroughly. Any remaining cleaner can damage your bath if it is left for long periods of time. Each time you use your bath or even shower if it is over your bath, try to ensure you rinse away any remaining hair or soap and this should help to prevent a large build up of grime.
Drips – Always make sure that you don't leave any taps or shower heads dripping into your bath. Constant dripping can and will cause staining on your bath if it is not rectified. Make sure your taps are completely turned off and if there is a leaky tap then get it repaired ASAP.
Choosing the right bathroom can be difficult. There seems to be so many designs now from contemporary to traditional, all of which are equally stunning, so how do you choose? It is very easy to become overwhelmed by all the different styles of bathrooms available and knowing which one will look best in your home isn't always an easy decision. Below are some handy tips for you to consider before choosing your bathroom that may help you to decide which style is the best option for you, contemporary or traditional.
Size
One of the first things to consider when deciding on a new bathroom is the size of the space you have. Traditional bathrooms tend to require quite a spacious bathroom due to the designs of the furnishings. Roll top, slipper, boat and double ended baths are some of the most popular traditional bath styles but they do take up a considerable amount of space. Traditional baths do tend to be free standing and therefore need space to achieve the right look. A contemporary bathroom will help you to make the most of a limited space whereas a traditional bathroom will take up a lot of space.
Existing style
Another thing to consider is the existing style of your home. If the rest of your home has a fairly modern and contemporary feel to it, then a traditional bathroom may seem a little out of place in your home. However, if your home is a period property with lots of traditional characteristics throughout then a traditional style bathroom may fit perfectly in your home while a contemporary bathroom would seem odd. The key within your home is to follow your style all the way through from top to bottom.
Luxury
Luxurious bathrooms are easily achieved. If you are someone who enjoys gadgets and wants added luxury in the bathroom then a contemporary bathroom is ideal for you. With a contemporary look you can enjoy luxuries such as jacuzzi jets within you bath, fountain style taps, monsoon showers and the ultimate luxury of a built in TV within your bathroom. These kinds of luxuries just do not fit with a traditional style bathroom. If these are must have elements to your dream bathroom then a contemporary bathroom would suit your needs.
Cost
Cost is one of the biggest considerations you need to make. If you have a small limited budget for your bathroom then it is best not to be too extravagant. Contemporary bathroom packages are available at very reasonable prices whereas a traditional bathroom could be far more expensive to achieve. For example, a roll top bath can be quite costly compared with a contemporary modern suite.
The above are considerations that may help you to decide on whether you should go with a contemporary or traditional bathroom in your home.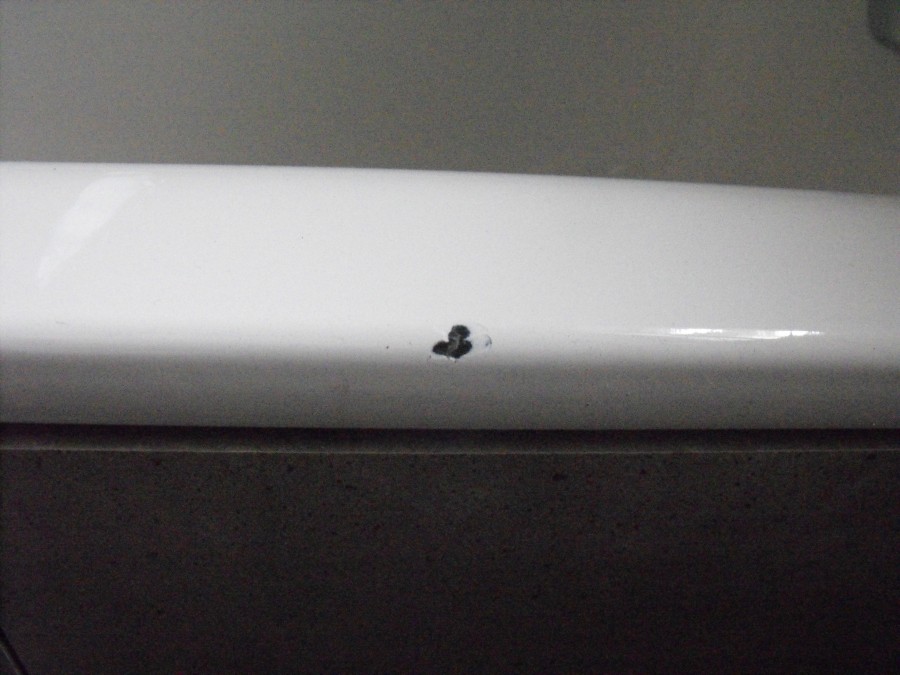 Most of us believe that once our bath tub is damaged or chipped that it is time to find a replacement. However, that is just not the case. It is possible to have your bath repaired no matter what type of bath you may have. Bath tubs come in various materials but all of these are actually repairable,
Read More

»