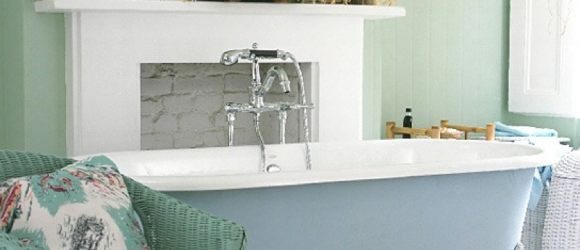 Whilst the bathroom has been a crucial part of household daily life for hundreds of years, the modern bathroom as we understand it today has been largely evolved since the early part of the 20th Centuary although many fine houses had luxurious bathrooms in the 1800's. The Great Exhibition in 1851 gave the common man on the street a view of what an inside bathroom would be like and many were willing to "spend a penny" by trying George Jennings Monkey Closets in the Retiring Rooms of The Crystal Palace. These were the first public toilets, and they caused great excitement. During the exhibition, 827,280 visitors paid one penny to use them; for the penny they got a clean seat, a towel, a comb and a shoe shine. "To spend a penny" became a euphemism for going to the toilet. During the 1920's and 1930's At that time, bathrooms were modest, with only the wealthy able to enjoy a bathroom in their houses at all. Other people met their needs in communal facilities. However, during this time, a group of entrepreneurial minded Europeans began to market the device now known as the tap at prices affordable to wider sections of society.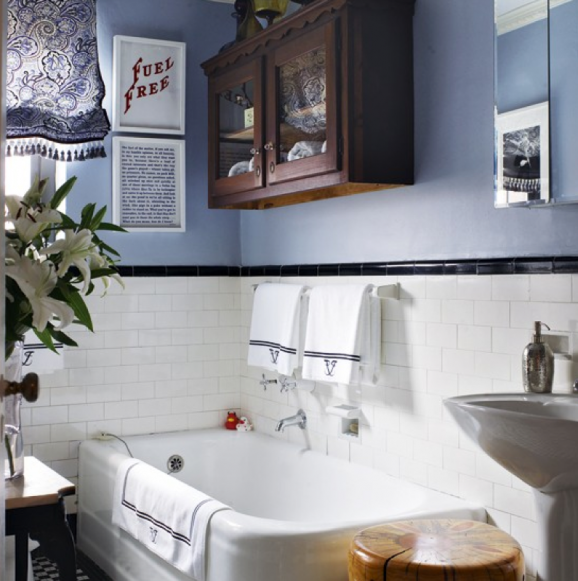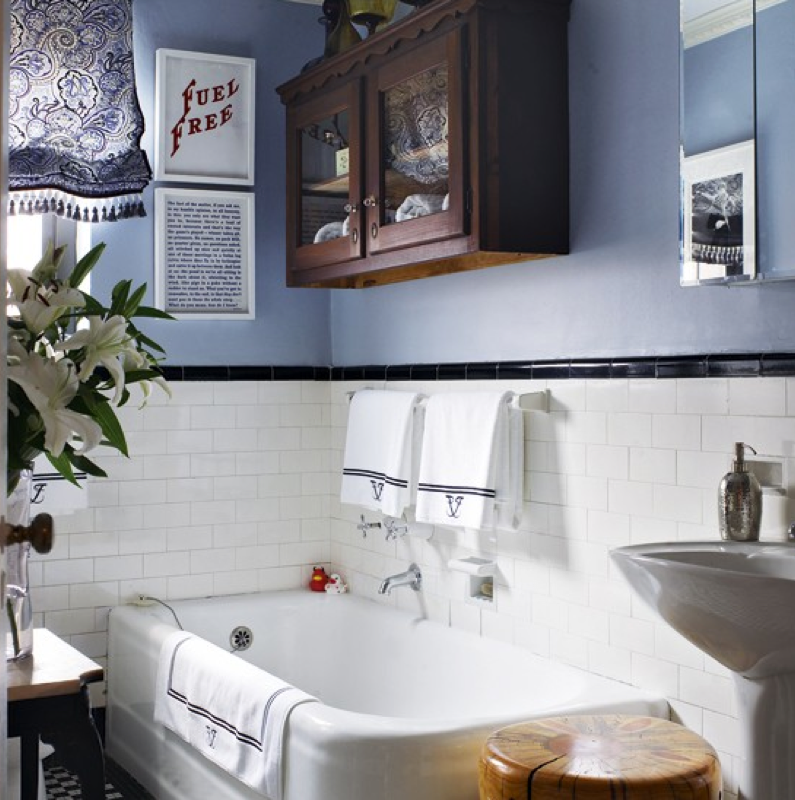 .
During the war in Europe in the 1940s, bathrooms remained a room designed for function. It was the washroom for the family, and often for their clothing too. Yet in the post-war boom the development of systems which could easily pipe hot water into bathrooms using gas or electric power revolutionised the process. The instant availability of hot water started to introduce the idea of luxury to the bathroom, making it a place of comfort as well as practicality. In the 1960s, the combined mixer allowed temperature to be easily regulated by one hand, preventing the sudden changes in temperature with which most people were extremely familiar.
Much as with other aspects of life in 1970s Britain, the bathroom became more design orientated. Although bathrooms retained their functionality, this was within the much widened concepts of individual taste and style. More colours became available, with a range of fittings to suit personal preferences. The bathroom began to be a place of relaxation and in which people could assert their own needs. This style consciousness remains to the modern day, though tastes themselves have changed quite dramatically.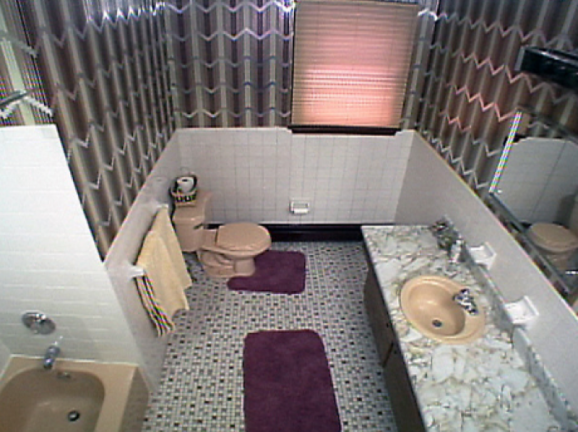 The one other real change in bathrooms since the 1970s has been an awareness of ecological principles in bathrooms, particularly in commercial areas and public facilities. Electronic controls were introduced to taps, helping to successfully manage water consumption. Today, the modern bathroom is aware of fashionable trends in bathroom and interior design, but retains some of the more 'green' principles developed in the 1990s. A wide range of new materials are available in a range of styles, and current popular features include the wet room style shower area and the popularity of the free standing bath. These add architectural interest to the room, taking it beyond the mere necessity and into something visually striking. Technological advances have brought rain head showers and digital temperature control, adding further luxuries