Bath Resurfacing, Bath Repair & Restoration Specialists. The UK's leading bath resurfacing, re enamelling & restoration company. We resurface baths in London, Manchester, Brighton, Eastbourne, All of Surrey, East Sussex & Kent, Birmingham, Edinburgh, Glasgow and all major cities throughout the UK. Contact us for a FREE quote. Use the quick quote form below or call us on 020 7381 8337 or 07967 333030.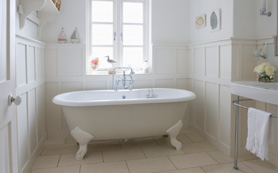 The UK's top bath resurfacing and re-enamelling company. As well as resurfacing cast iron and acrylic baths this service includes resurfacing wash hand basins, shower trays and even resurfacing bathroom suites to any colour. We re enamel and resurface baths in Fine Country Homes, Royal Palaces, Major Banking institutes and even Film Sets. Indeed anywhere where fine sanitary ware is appreciated. We operate in London, Manchester, Glasgow, Edinburgh, Brighton & all major cities throughout the UK. If you have already had your bath or other sanitary ware resurfaced by The Bath Business then send us a picture and comments via email about the experience and why you would recommend us. You could win£50!
Learn More»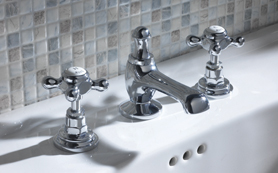 We offer a range of top quality branded tap ware from companies such as Lefroy Brooks and Perrin & Rowe as well as fully restored original bath, shower and basin taps. You can be sure of top quality products and workmanship. Call us for more details or visit our SHOP. Our antique taps are all either Victorian, Edwardian or Art Deco. Our modern taps are by well known trusted brands such as Lefroy Brooks and Perrin & Rowe. Most are available in polished brass, chrome or silver nickel. With quality products from Jacob Delafon, John Bolding, Thomas Crapper, Porcher, George Jennings, Aston and Perrin & Rowe amongst others you are sure to find something ideal for your bathroom.
Learn More»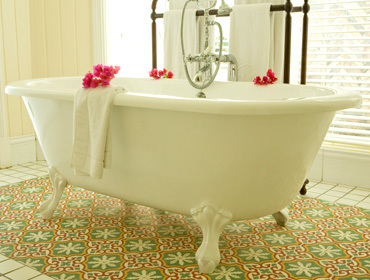 We offer beautiful cast iron baths by such names as Jacob Delafon, George Jennings, John Bolding and Porcher. And because the high quality of our restoration, you be confident your luxury antique freestanding bath will last another 100 years! A bespoke custom service is also available so you can have your bath uniquely designed to your tastes. And with statement luxury baths available from Lefroy Brooks in addition to our original baths you are sure to find a beautiful bath for your bathroom.
Learn More

»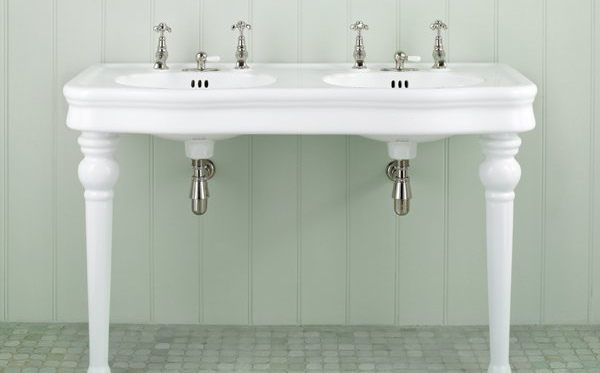 When it comes to bathrooms, we are connoisseurs. So it should be no surprise that we also offer some of the best basins available on the market today. Our original fully restored wash hand basins are restored to the highest standards, giving you both luxury in style and quality that will last. Our luxury statement basins from Lefroy Brooks are unique & beautiful. Any one of our wash hand basins would be a beautiful addition to your bathroom.
Learn More

»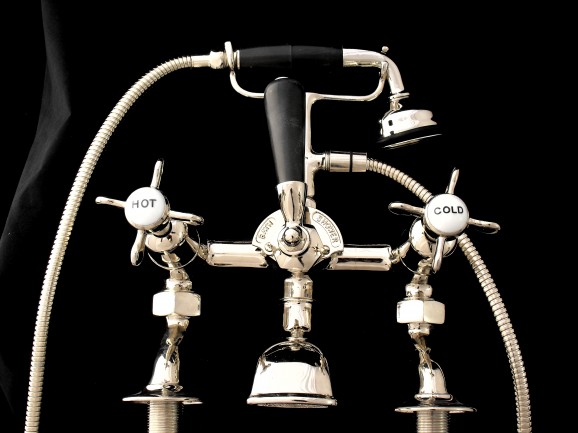 We can restore and re-plate Modern, Art Deco, Classic and Vintage taps. So whether you have an original Victorian Bath/Shower Mixer or an luxury set of Art Deco bath taps we can restore them for you. In addition to refurbishing the taps completely, even remaking part if necessary, we also have specialist equipment to polished original plating, we also re-plate in Chrome, Silver Nickel or Gold. With our advanced re-plating & reconditioning techniques, the original antique taps look like new and are sure to last for many years after refurbishment.
Learn More

»

See the CEO of The Bath Business, John Moffat, present the bath resurfacing & restoration process which your bath will go through to bring it back to pristine condition—a high gloss, hard surface similar to that on a Rolls-Royce.